Inspiring Stories: How Do We Stop Perpetuating Racism?
March 16, 2022 @ 4:00 pm

-

6:00 pm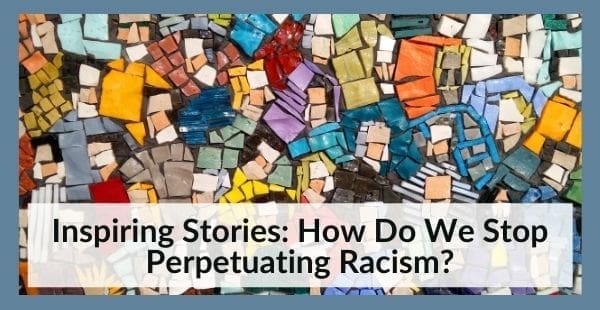 Racism and anti-racism in the United States  
Tragic events in our nation in recent years have brought home to many of us how often we can fall into racist thoughts and behaviors, knowingly or not.
This event, the third in our four-part series on racism, focuses on stories from people who have come to realize the damage caused by their unconscious racist attitudes and actions. Now they look to their spiritual traditions for help in making compassionate choices to create a more just, anti-racist society.
Our guest moderator and storytellers for this event will be:
Suzanne Edwards-Acton, Guest Moderator – Christian
Founder, My Work To Do, an anti-racism affinity group
Suzanne founded MyWorkToDo.com as a space for white people to build stamina for conversations on race. Co-chair of the Program Group on Black Ministry for the Episcopal Diocese of Los Angeles, she is the immediate past Vice President of the H. Belfield Hannibal Chapter of the Union of Black Episcopalians.  Read more
Samia Bano – Muslim
Interfaith Coordinator, IslamiCity; Member, The Guibord Center Advisory Board
Samia is the Interfaith Coordinator for IslamiCity and a member of The Guibord Center Advisory Board. She serves as co-host of the Inspiring Stories online series, a collaboration between the two organizations. Samia is author of the book Make Change Fun And Easy: How to Create Inner Peace to World Peace In 3 Simple Steps.  Read more
Ally Hawkins – Christian
Co-facilitator, My Work To Do
Born and raised in the American South, Ally spent most of her life in what she considers radical evangelical fundamentalist religious spaces, steeped in white supremacy and Christian Nationalism. She homeschooled her children while teaching fundamentalist classical, religious and Bible classes. In 2020, Ally began a journey to deconstruct her faith and the deep indoctrination of white supremacy and patriarchal culture.  Read more
REGISTER NOW
Inspiring Stories is a virtual collaboration between The Guibord Center – Religion Inside Out, an interfaith organization dedicated to opening hearts and minds, and IslamiCity, a global Muslim e-community.  We hope that these conversations serve as a model of spiritual and interreligious engagement and mutual enrichment to unite our communities in faith and hope for a better world.
Never attended an Inspiring Stories event before? To learn more, check out our previous seasons:
Inspiring Stories for Uncertain Times
Inspiring Stories: Healing Our World