We are thrilled that the new cut of our short film ANIMA has been so well-received during its' Festival run.
You and your organization may request a private screening. There are several screening options available. Please request your private screening here.
ANIMA: Animals. Faith. Compassion.
About the making of ANIMA: Animals. Faith. Compassion.
ANIMA: Animals. Faith. Compassion. came into being from the relationship between The Guibord Center and Animal Defenders International. The more we learned about the mistreatment of animals and all of Creation, the more urgently we felt called to respond to this global issue.
Faith leaders on The Guibord Center Advisory Council had something to say about how far the human race has veered off track in our relationship with and responsibility to animals. Spiritual traditions teach that respect and care for animals are tied to respect and care for the Earth and all of God's Creation.
The purpose of this short film is to start the conversation about how animals deserve to live and be treated with respect. Our responsibility as humans is to care for the planet we share and do all we can to protect it and the animals that inhabit it with us.
We are very proud that, although the Film Festival season was delayed two years due to Covid, ANIMA is receiving awards and worldwide recognition.
The making of the film involved location filming at many religious centers around the Los Angeles area, long days for our crew and our host communities, patience, grace, humor, and passion. We are so grateful for the hospitality and flexibility shown by everyone involved.
Our participants had a lot to say about animals and their treatment, and much of it did not make it into the final cut of this short film. We have gathered the individual videos together on a page that describes how the different faiths view the relationship between animals and humans here: How Different Faiths See Animals
A list of participants is shown below.
What People are Saying About ANIMA: Animals. Faith. Compassion.
"The Christian tradition has long articulated a love of creation, and specifically of animals, as central to faithful living. What Anima: Animals. Faith. Compassion. does beautifully is illustrate how this reverence for all living things is shared across all faith communities. A viewer of this film is likely to come away with a renewed appreciation for all of God's creatures and a new understanding of our relationship to them."
—Dr. Antonios Kireopoulos, Associate General Secretary, National Council of Churches USA
"Immanuel Kant recognized that how people treat animals reflects what is in their heart. I believe this to be true, and I applaud The Guibord Center for this groundbreaking effort to share the call to compassionate treatment for animals that is at the heart of so many religions."
—Alison Eastwood, Actress and Director – Founder of Eastwood Ranch Foundation, a non-profit animal welfare organization
"In this time of divisiveness and rejection of diversity, this film is an amazingly effective way to show the unity of all religions. Using the simple theme of how different world scriptures speak of care for animals, we find a common teaching: All life is sacred, and it is humanity's responsibility to protect and nurture it. Thank you for creating a universal statement of love."
— Nayaswamis Jyotish and Devi, Spiritual Directors of Ananda Sangha Worldwide, a global movement based on the teachings of Paramhansa Yogananda
Participants and their Communities
BAHA'I
Randolph Dobbs
The Baha'i Center of Southern California
BRAHMA KUMARIS
BK Sister Vinothini Sivaswami
Brahma Kumaris Raja Yoga Meditation Center, Los Angeles
BUDDHIST
Ven. Abbot Hui Dong
Ven. Maio Hsi
Fo Guang Shan Hsi Lai Buddhist Temple, Hacienda Heights
CHRISTIAN
The Very Rev. Canon Daniel Ade
The Very Rev. Canon Mark Kowalewski
St. John's Episcopal Cathedral, Los Angeles
HINDU (ISKCON)
Sura Das
Karen Pharmer
The International Society of Krishna Consciousness, Culver City
HINDU (Vedanta)
Swami Sarvadevananda
Dr. Rini Ghosh
The Vedanta Society of Southern California, Hollywood
INDIGENOUS
Saginaw Grant
Hereditary Chief of the Sac and Fox, Iowa and Otoe-Missoura Nations
Sam Bearpaw
Indigenous Leader, Apache Nation
JAIN
Ami C. Shah, Raj Shah
Prashant Shah, Kush Shah
Harsha Parikh, Manilal B. Mehta
Dr. Mahendra Shah
The Jain Center of Southern California, Buena Park
JEWISH
Rabbi Neil Comess-Daniels
Temple Beth Shir Shalom, Santa Monica
Rabbi Suzanne Singer
Temple Beth El, Riverside, California
MUSLIM
Salam Al-Marayati
Muslim Public Affairs Council
Edina Lekovic
The Islamic Center of Southern California, Los Angeles
SIKH
Nirinjan Singh Khalsa
Guru Ram Das Ashram, Los Angeles
ZOROASTRIAN
Maneck Bhujwala
The California Zoroastrian Center, Westminster
INTERFAITH
The Rev. Canon Dr. Gwynne Guibord
Dr. Lois M Sprague
The Guibord Center – Religion Inside Out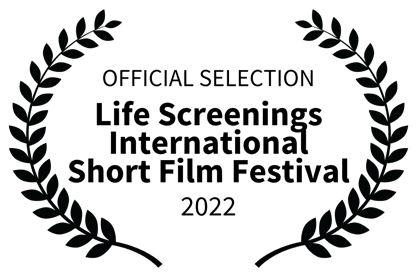 Life Screenings International Short Film Festival
OFFICIAL SELECTION
Orlando, Florida/Online
March 2022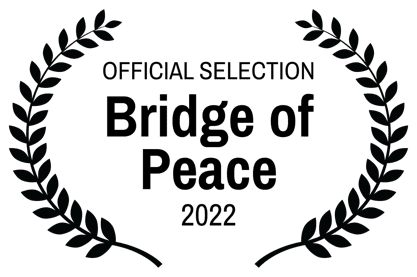 Bridge of Peace International Film Festival
AUDIENCE AWARD
Paris/Online
April 2022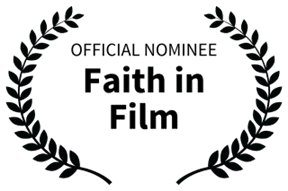 Faith In Film International Film Festival
OFFICIAL NOMINEE
Tucson, Arizona
May 2022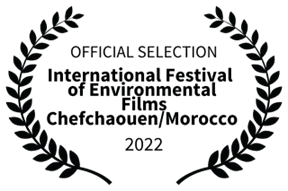 International Festival of Environmental Films
OFFICIAL SELECTION
Chefchaouen / Morocco
June 2022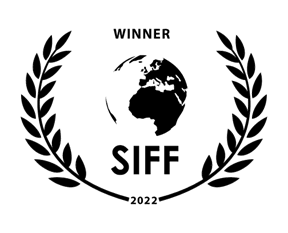 Sundarban International Film Festival
A SHORT FILM WINNER
West Bengal, India
June 2022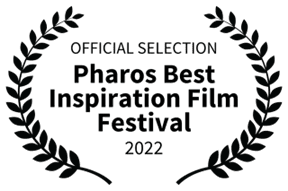 Pharos Best Inspirational Film Festival
OFFICIAL SELECTION
Athens, Greece
September 17
Hollywood International Diversity Film Festival
OFFICIAL SELECTION
Hollywood, California
August 2022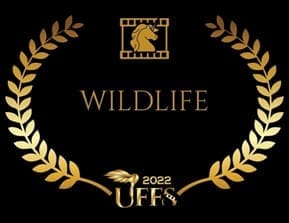 Universal Film Festival of Samothraki
Samothraki, Greece
August 25-28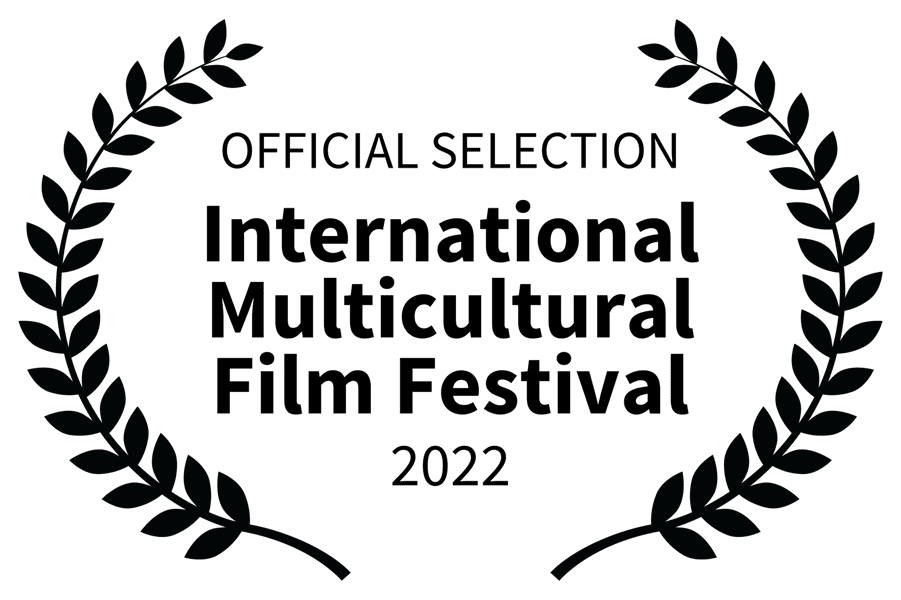 International Multicultural Film Festival
OFFICIAL SELECTION
Melbourne & Perth Australia
September 2022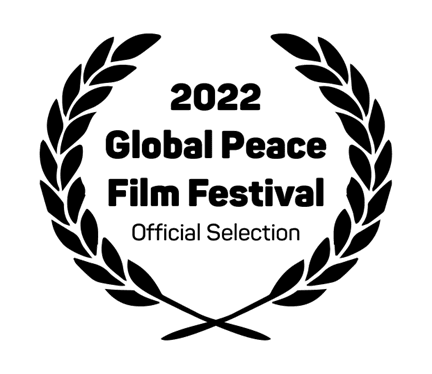 Global Peace Film Festival
OFFICIAL SELECTION
Orlando, Florida
September 2022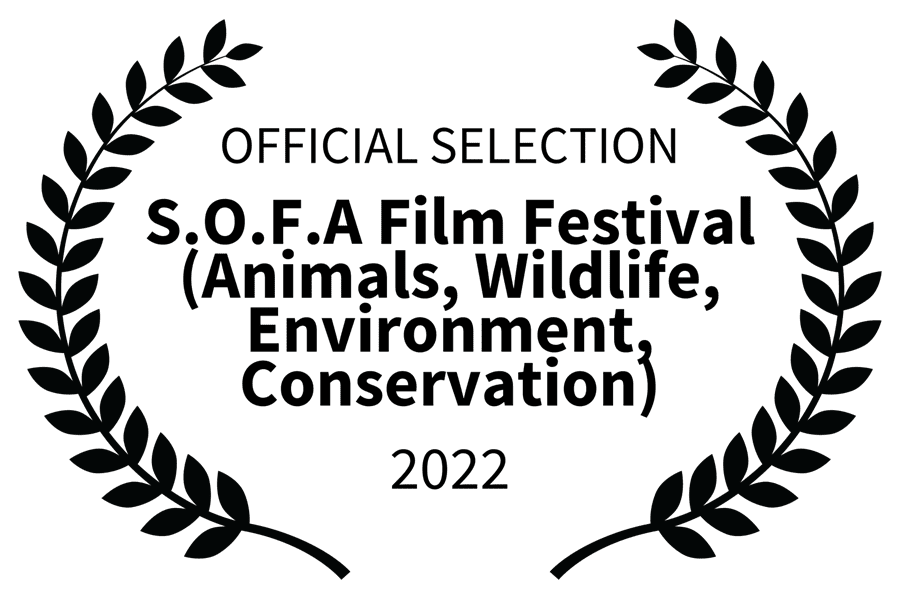 S.O.F.A.
Animals, Wildlife, Environment, Conservation
OFFICIAL SELECTION
Cyprus
October 2022