Kindred Spirits: One Animal Family, Part II
April 2, 2022 @ 10:00 am

-

11:30 am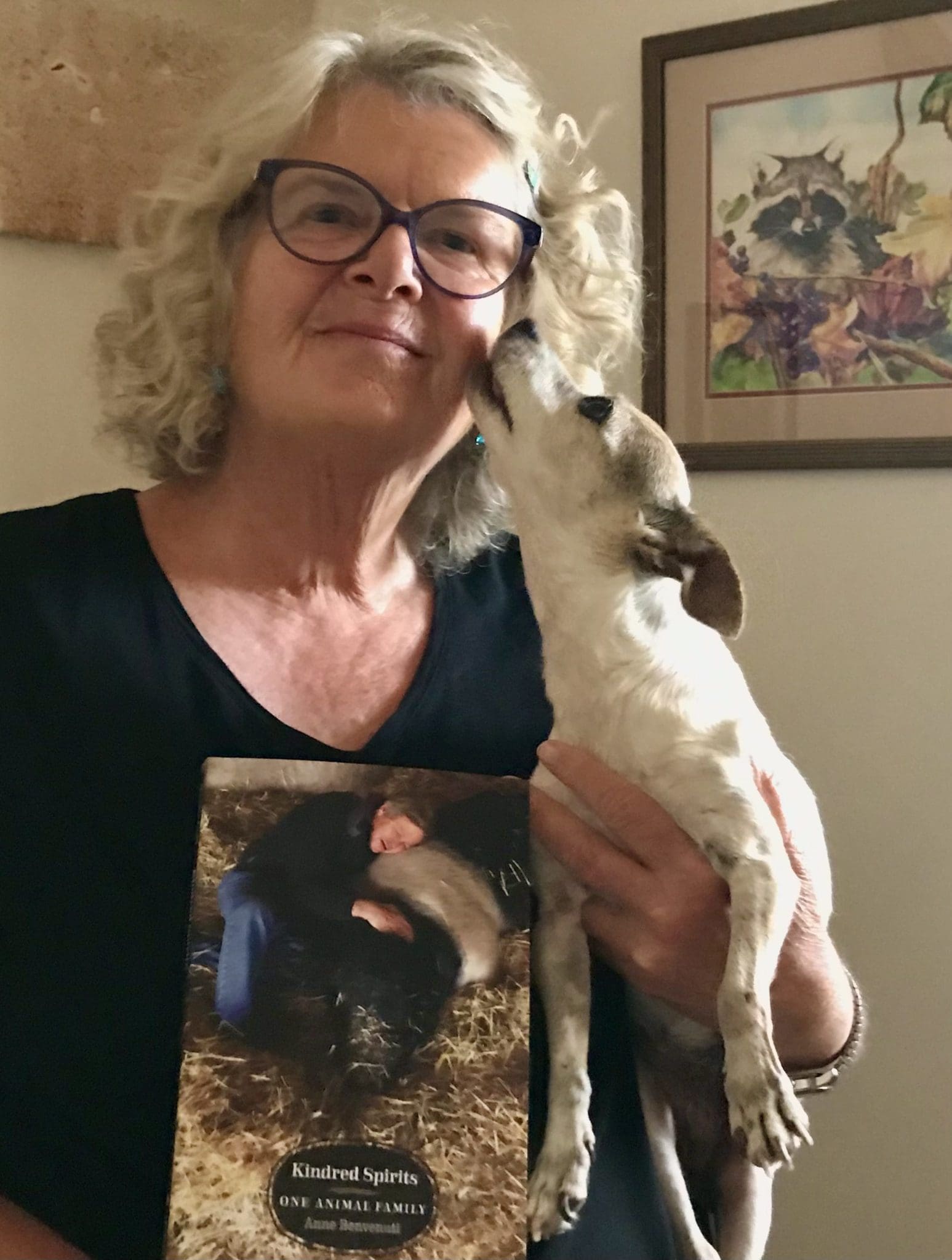 With Author Anne Benvenuti
An in-person interview and book signing at St. John's Episcopal Cathedral. Event will also be livestreamed

Join us for a face-to-face interview with Anne Benvenuti on her latest book, Kindred Spirits: One Animal Family. Following the program, Anne will sign book copies. If you attend the in-person event, you can reserve book copies on the registration form and pay at the event.
RSVP FOR IN-PERSON EVENT & RESERVE BOOKS
For those who can't attend in person, the event will be livestreamed. You can order copies of Kindred Spirits directly from Anne's website: https://www.annebenvenuti.com. If you'd like a signed bookplate from Anne, please let us know on the registration form and be sure to include your mailing address.
In Kindred Spirits, Anne describes a global shift in humans' view of other animals. We no longer see ourselves as different from and superior to other creatures, but as members of one animal family – sharing fundamental values and needs for emotional connection. This realization matters because experiencing these deep connections together can motivate the kind of behavior changes needed to face our ecological, social, and political challenges.
In this interview, Anne will connect the dots between our relationships with pets and other animals and how we will meet these global challenges. She'll illustrate these ideas with remarkable stories of people and animals in places where this cultural shift is happening…none too soon, and hopefully not too late.
Anne Benvenuti is the Pulitzer Prize–nominated author of Spirit Unleashed: Reimagining Human-Animal Relations and Kindred Spirits: One Animal Family. She has been a professor of psychology and philosophy, a licensed psychologist, an interdisciplinary scholar, and a priest in the Episcopal Church. Anne's scholarly work focuses on models of natural spirituality that are both scientifically grounded and accessible from religious perspectives. She lives on an organic farm in Oria, a tiny rural town in Puglia, southern Italy. Learn more at https://www.annebenvenuti.com/.