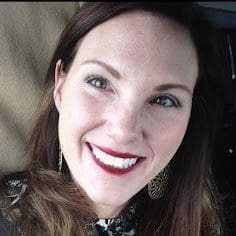 Ally Hawkins was born and raised in the American South. There, she spent the majority of her life in what she considers radical evangelical fundamentalist religious spaces, steeped in both white supremacy and Christian Nationalism. She homeschooled her four children for 10 years while teaching fundamentalist classical, religious and Bible classes.
In 2020, Ally began a journey to deconstruct her faith and the deep indoctrination of white supremacy and patriarchal culture. She currently participates in and co-facilitates My Work To Do, an anti-racism affinity group founded by Suzanne Edwards-Acton. Ally is also a Denver area leader for the Colorado Poor People's Campaign and serves the Denver Public Schools, as well as the local unhoused community. Ally considers herself an open-hearted wanderer, learning to pay attention, tell the truth, and reimagine flourishing for all.
Storyteller, Inspiring Stories: How Do We Stop Perpetuating Racism?