Inspiring Stories: Exploring the Injustices of Racism
January 19, 2022 @ 4:00 pm

-

6:00 pm
Inspiring Stories: Exploring the Injustices of Racism  
Welcome to the premiere of our third season of storytelling and conversation on complex issues we all care about. Once again, The Guibord Center and IslamiCity are bringing together people with rich spiritual backgrounds and diverse perspectives to share powerful stories from the heart and invite you into the conversation. 
Our January event focuses on stories that explore the wounds and injustices of racism. Experiencing these stories is essential to creating healing and change. They give us a chance to begin to understand the many ways that racism harms our communities and our country at large.
Speakers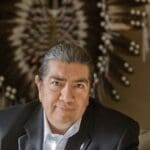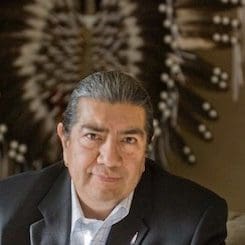 Forrest S. Cuch is an enrolled member of the Ute Indian Tribe. Born in 1951, he grew up on the Uintah and Ouray Ute Indian Reservation in northeastern Utah. Throughout his career, Forrest has called attention to the ancient presence and contributions of American Indian people throughout the Western Hemisphere. He has addressed critical issues facing all American Indians, including racial injustice and environmental racism.
Read More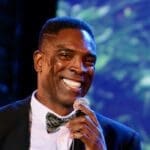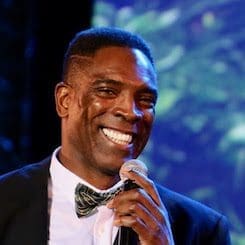 Walt Cunningham, Jr. is an accomplished pianist and musical creator and producer with an eclectic background. He attended West Point Academy, the distinguished military school, where he became one of just over a thousand Black American graduates and served as a national spokesperson. Walt is founder and CEO of One Soul In Prosperity (OSIP) Productions, LLC, a Chicago-based live and recorded music production and publishing company.   Read More
In the following three months our stories will focus on healing these wounds and finding constructive, courageous solutions that emerge from our spiritual values to create a more just and compassionate society.
Never attended an Inspiring Stories event before? The Guibord Center is an interfaith organization dedicated to opening hearts and minds. We're partnering with IslamiCity, a global Muslim e-community to offer Inspiring Stories. To learn more, check out our previous seasons:
2020: Inspiring Stories for Uncertain Times
2021: Inspiring Stories: Healing Our World
What's new in 2022? Thanks to your support and participation, Inspiring Stories has become part of the DNA of The Guibord Center and IslamiCity. As a result, we'll be offering a new episode every month throughout the year.  
What's the same? Compelling storytellers whose personal reflections open a space for deeper exploration and transformative engagement on challenging issues that affect all of us.