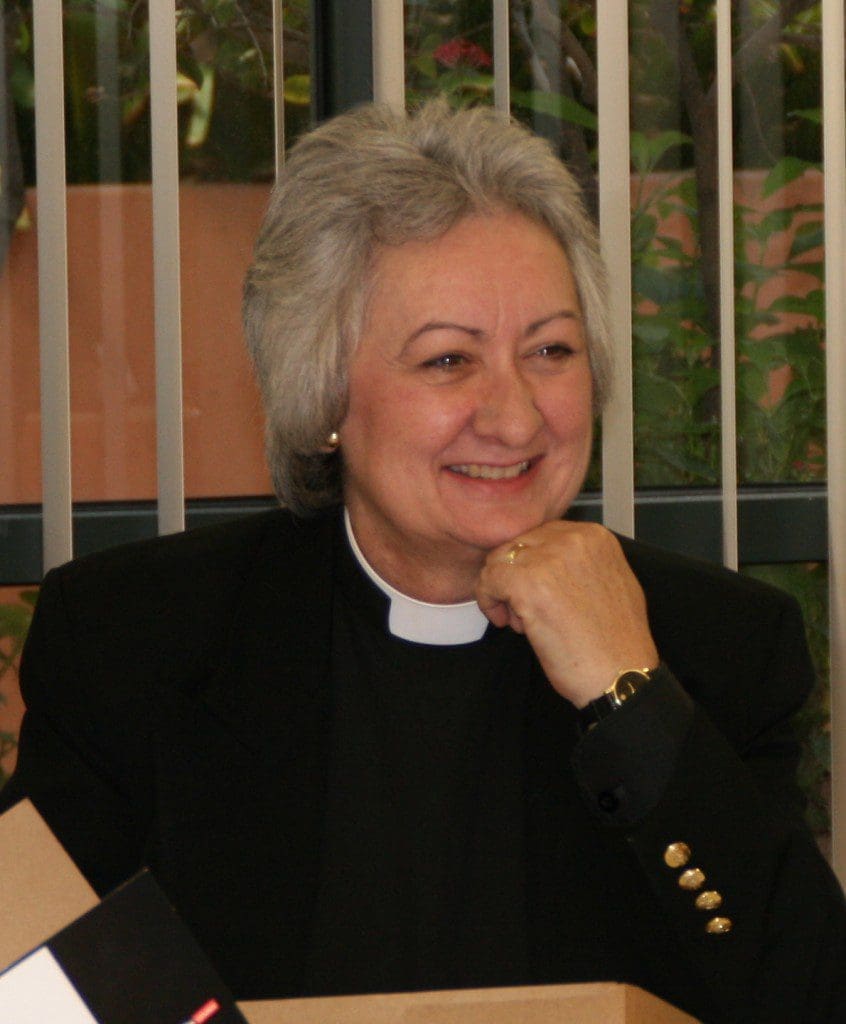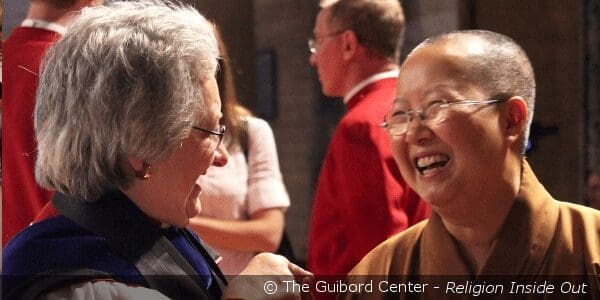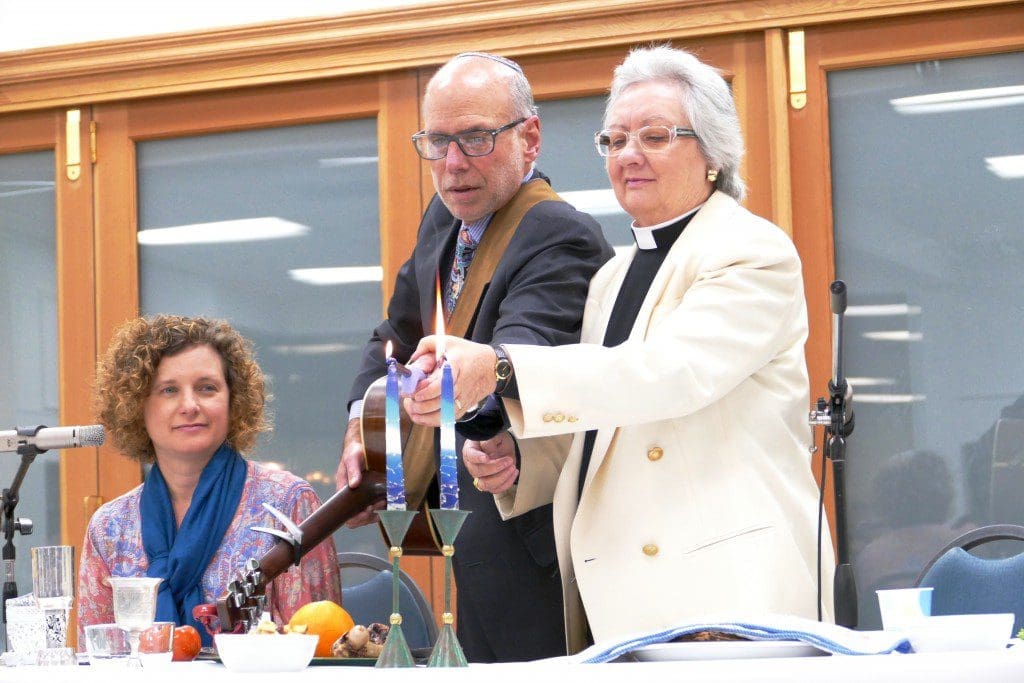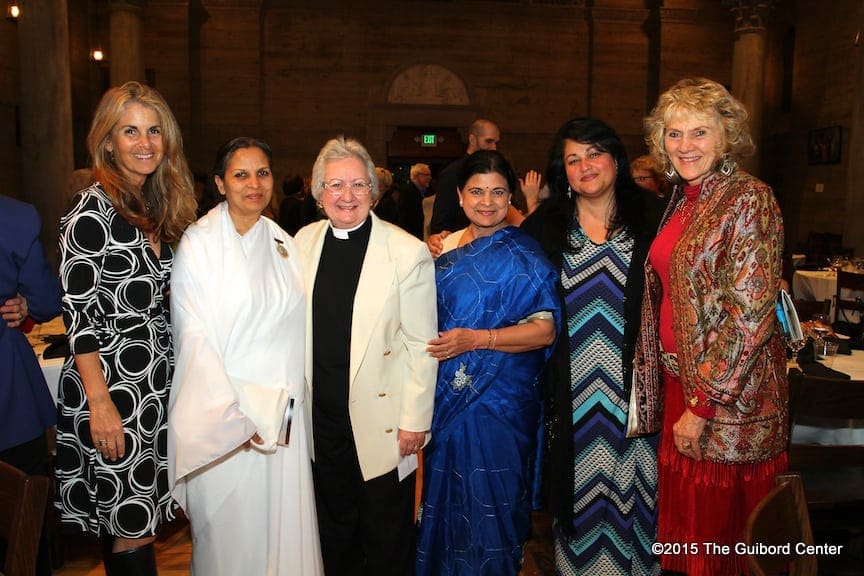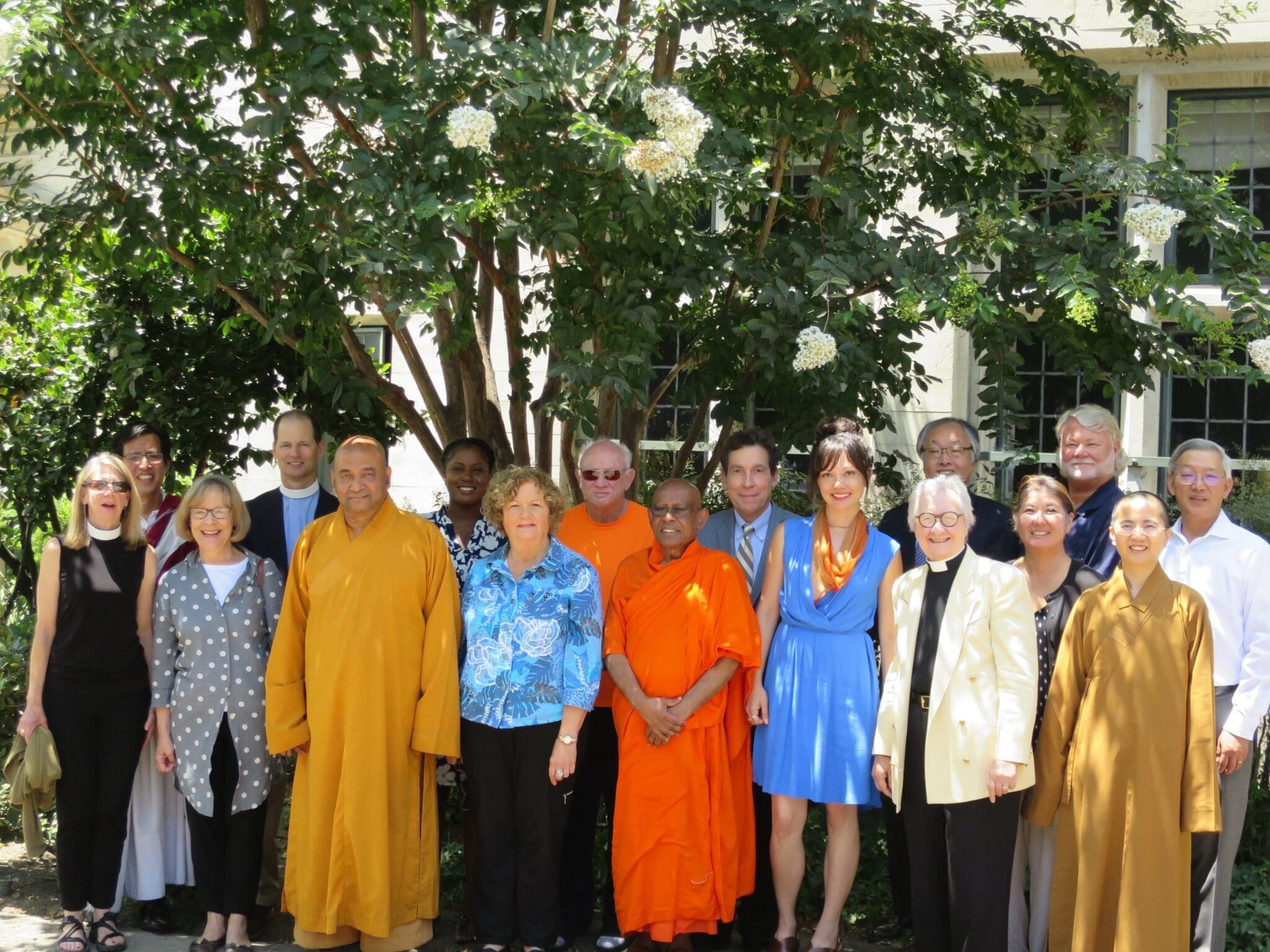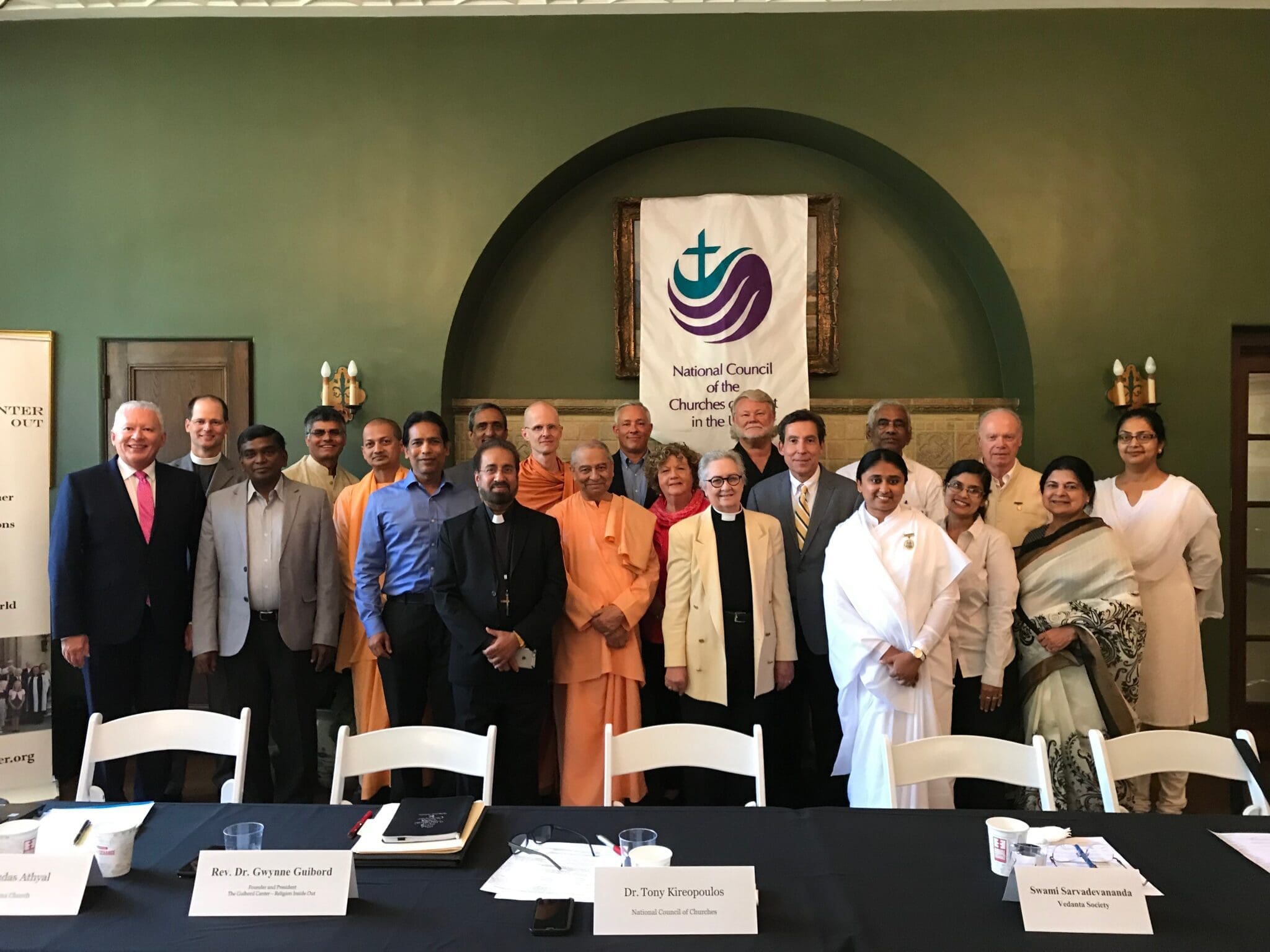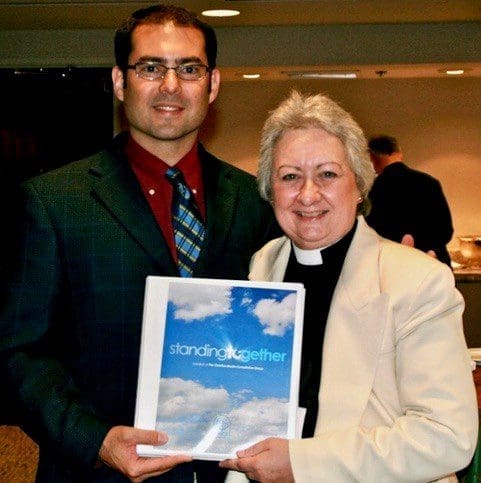 The Reverend Dr. Gwynne Guibord, Founder and President Emerita, created The Guibord Center – Religion Inside Out,  as the culmination of nearly two decades of working shoulder-to-shoulder with leaders of many faiths and traditions to explore and uphold the experience and presence of the Holy. On August 15th, 2019, Gwynne lost her ten-year battle with cancer.
"Gwynne is and will always be the heart and the inspiration of The Guibord Center. It is she who has modeled how to be there for one another, how to stand up for one another, how to be curious and kind and courageous and caring. Gwynne had the capacity to see the Holy in "the other" and understood that helping one another to do so could change the world. Everything that The Guibord Center is and does flows from there." – Dr. Lois M. Sprague
Highlights from Gwynne's  Most Recent Work
From 2003 through 2009, Dr. Guibord served Bishop J. Jon Bruno as Officer of Ecumenical and Interreligious Concerns for the Episcopal Diocese of Los Angeles. During this time, Dr. Guibord also served as the Consultant for Interreligious Relations for The Episcopal Church USA.
Dr. Guibord served as president of the Interreligious Council of Southern California, the California Council of Churches, the national board of the Interfaith Alliance, and Progressive Christians Uniting.
 "The success of interreligious bridge-building is born out of forming relationships that nurture and foster trust and mutual respect. The language of such relationships is the language of the heart rooted in a profound and faithful embrace of one's own beliefs that are deepened in valuing the Holy in another's faith and practice." – The Rev. Dr. Gwynne Guibord.
Dr. Guibord initiated interreligious dialogues in Southern California with the Buddhist, Hindu, Muslim, and Sikh communities.
She served as:
Vice-Chair, the National Muslim-Christian Initiative Dialogue on behalf of the National Council of Churches in Christ (NCCC), USA
Representative of The Episcopal Church USA for the NCCC's Christian-Jewish Dialogue
Partner and Co-convener with NCCC in a Buddhist-Christian Dialogue and a Hindu-Christian Dialogue
Co-founder and Co-convener (with Jihad Turk) of the Christian-Muslim Consultative Group of Southern California
She is the recipient of:
The Muslim Peace Award
from the Islamic Center of Southern California
The Mahatma Gandhi Award for the Advancement of Religious Pluralism
from the Hindu American Foundation
The Annual World Interfaith Leader Award
from the National Association of Interchurch and Interfaith Families
An Appreciation for Faithful Contributions to the Ecumenical and Interfaith Communities of Southern California
from The Southern California Ecumenical Council
The Distinguished Alumna Award
from Claremont School of Theology
The Interfaith Unity Award
from the South Coast Interfaith Council
Please note:
Although Rev. Dr. Guibord was an Episcopal priest and served as the Consultant for Interreligious Relations for The Episcopal Church USA, The Guibord Center is not affiliated with the Episcopal Diocese of Los Angeles, The Episcopal Church USA, or ANY particular religion or faith tradition.