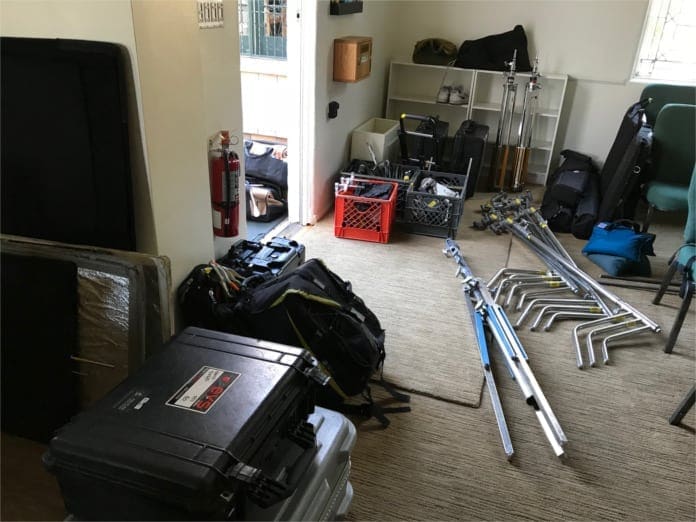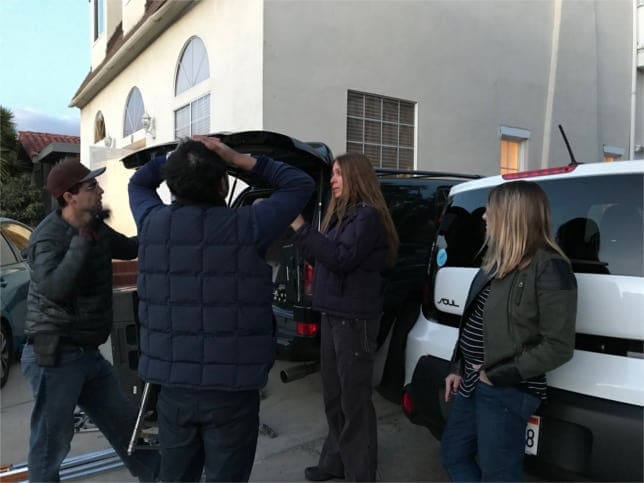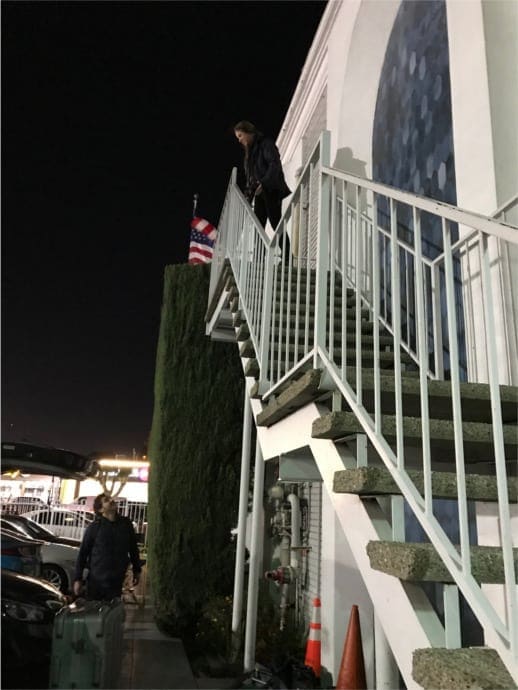 In the last 14 days of February a tiny, five-person film crew representing The Guibord Center traveled to 12 different sacred sites within 15 locations in and around Los Angeles where we loaded and unloaded hundreds of pounds of equipment in order to interview 26 people and 4 dogs to get enough film for three interrelated projects for The Guibord Center's Initiative about Animals, Faith and Compassion.
We dealt with the challenges of:
noisy sand blasting (literally) across the street
a Chinese New Year's Celebration in the parking lot next door,
a freezing windstorm that threatened to knock us, the Indigenous Elders we were trying to film, and all our gear off a steep hillside in the Angeles Crest Forest
a concrete staircase on the outside of a two story building, as our only means of getting the gear up and down
the specter of being locked out at a temple over a holiday weekend
the police being called on us
and the cancellation of the full day's filming due to a glitch in protocol an hour before we were set to arrive
We were met with a nearly unbelievable abundance of kindness and generosity.
In these two weeks, I gathered hundreds of photos, dozens of bruises, and countless memories.
We on the crew have been humbled, inspired, challenged, and changed by this project. We think you will be too.
Stay tuned…
Read the whole story as it unfolds at Making "Animals, Faith and Compassion"