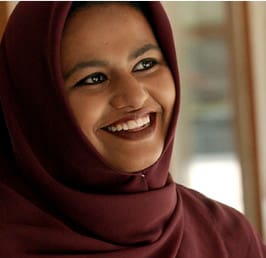 In 2008, Milia Islam-Majeed became Executive Director of the South Coast Interfaith Council (SCIC), California's largest and oldest interfaith council. The daughter of parents who immigrated from Bangladesh, she grew up in small-town Fulton, Missouri. Milia earned her undergraduate degree in World Religions and Psychology from Westminster College and moved to Boston. In 2004, she received a master's degree from Harvard University in Theological Studies of the World Religions and Anthropology.
Milia has spoken worldwide about her interfaith work. Her honors include receiving one of eight national USA Network 2010 Character Unite Awards and receiving the NAACP 2011 Woman of the Year award in Long Beach. The USC Center for Religion and Civic Culture and Interreligious Council of Los Angeles named her a 2015 Future-50 Emerging Leader. This honor recognizes people under age 35 who are shaping the LA faith landscape.
In 2017, Milia became one of 11 international research fellows at the Dalai Lama Center for Ethics and Transformative Values at MIT. Her research focuses on the intersection of Islam and ethics. In 2020 she was named the Harvard Divinity School (HDS) Peter J. Gomes, STB '68 Distinguished Alumni Honoree. This award honors alumni whose excellence in life, work, and service pays homage to the mission and values of HDS and Peter J. Gomes, STB '68.
Storyteller, Healing Our World: The Power of Nonviolence​