The Guibord Center Celebration Dinner 2015
The sound of the Shofar (ram's horn) sounded from the balcony to signal the opening of the second annual fundraising dinner celebration. A lone conch blower from the Pacific Islands responded from the stage. Although separated by distance and faith traditions, the sounds blended in harmony.
Buddhist nuns from Hsi Lai Temple Monastery entered while chanting a Sutra, followed by women singing the ancient music of a Christian mystic. They gathered side-by-side on the stage, and again the sounds of their voices melded beautifully.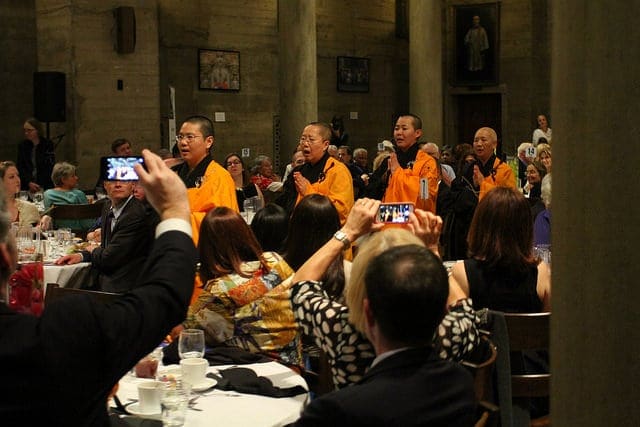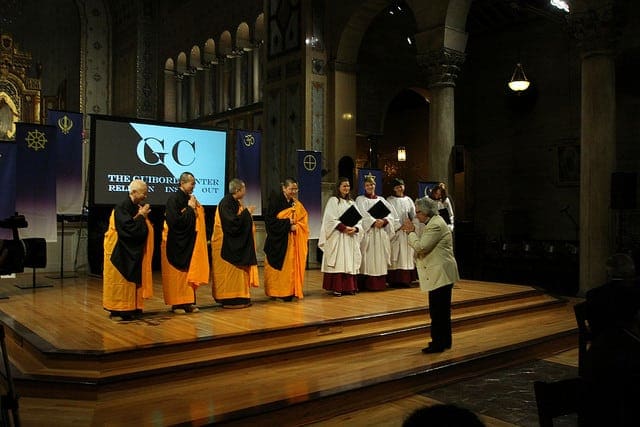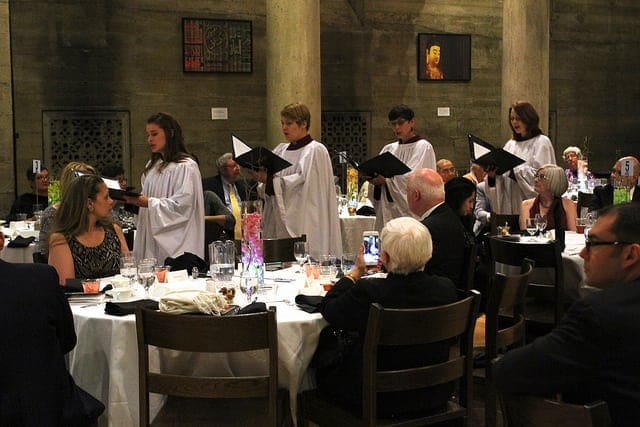 Together we remembered one of our own in word and in film, the late Dr. Maher Hathout, founder and advisor to The Muslim Public Affairs Council.