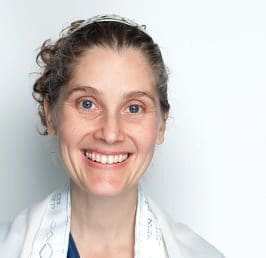 ​Rabbi Susan Goldberg is the founder of Nefesh, an open-hearted spiritual community capturing the energy and vitality of LA's Eastside. A fourth-generation Angeleno, she focuses on revitalizing the area's Jewish community to again be an active part of these multicultural neighborhoods. She has led renewals of the historic Wilshire Boulevard Temple in Koreatown (2013-19) and Temple Beth Israel in Highland Park (2008-13). Rabbi Susan also served as rabbi in residence for East Side Jews, a project of the Silverlake Independent JCC.
In these roles and as a consultant and teacher, Rabbi Susan has been committed to cross-cultural dialogue and social justice. She designed/facilitated workshops for organizations including the Anti-Defamation League, American Friends Service Committee and National Conference for Community and Justice (formerly National Conference of Christians and Jews). Co-Director of the Human Relations Awareness Program for the Los Angeles Human Relations Commission, she co-founded Arts and Action, a community arts space in LA's MacArthur Park neighborhood.
Prior to her ordination by the Academy for Jewish Religion California, Rabbi Susan was a dancer and choreographer, performing worldwide. She taught Laban Movement Analysis at Loyola Marymount, Cal State Long Beach, UCLA, and CalArts. Rabbi Susan is a national board member for Bend the Arc: A Jewish Partnership for Justice. Previously, she served on the board of New Ground: A Muslim Jewish Partnership for Change and the Interfaith Clergy Roundtable for the Department of Mental Health. She spearheaded the pilot program of Second Nurture, which supports kids in the LA County foster system, and served as consultant for the groundbreaking television program Transparent. Rabbi Susan has been featured in the Los Angeles Times, Lilith Magazine, The New York Times, Pasadena Magazine, the Jewish Journal, and Southern California Public Radio.
Storyteller, Healing Our World: The Power of Nonviolence​