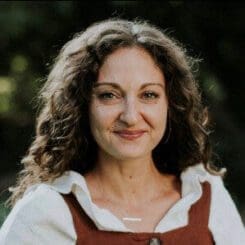 Mary Tanagho Ross is a senior staff attorney at Public Counsel, a pro bono law firm. In this role, she represents immigrant children in state and federal proceedings, securing and protecting their rights. Mary has been at the forefront of federal litigation challenging and overturning government policies that unlawfully harm immigrant children and limit their rights to Special Immigrant Juvenile Status and asylum. Currently, Mary is class counsel in federal litigation seeking to halt a policy that strips the right to asylum from unaccompanied immigrant children. 
Previously, Mary represented clients at a civil rights law firm. Her work focused on international human rights and civil rights litigation, employees in discrimination and harassment claims, and incarcerated people. Mary's clients included Cambodian workers in forced labor and human trafficking claims brought under the 2008 Trafficking Victims Protection Reauthorization Act (TVPRA) and the Alien Tort Statute.
The Daily Journal named Mary a "Top 40 under 40" attorney in California. She also has been included on the Southern California Super Lawyers Rising Stars list. Mary earned her J.D. from UCLA School of Law and clerked for the U.S. District Court for the District of Nevada. During law school, Mary spent time in Liberia, where she researched the rights of victim witnesses in cases of sexual violence. She has also worked with immigrant populations in Egypt and Spain. As the daughter of immigrants, Mary has made it her life's mission to welcome the stranger with open arms and stand with the oppressed in their fight for just treatment. She lives in Los Angeles with her husband and two daughters, who have further inspired her to work toward a more just world for children and future generations.
Storyteller, Healing Our World: Seeking Immigration Justice