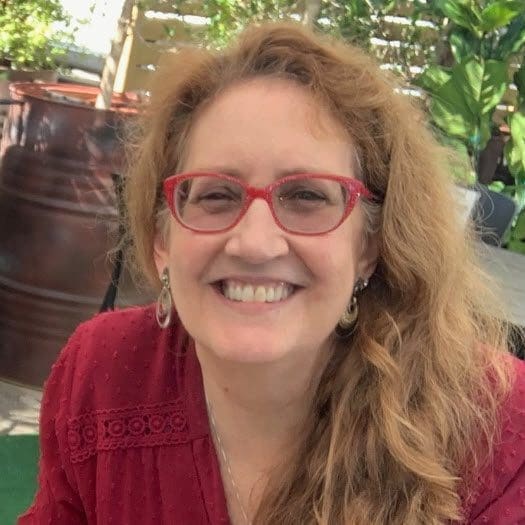 Lisa Patriquin is The Guibord Center's Program Director for Youth and Young Adults.  She forms partnerships with schools and educators to increase religious and interfaith literacy, and promote open discourse about religion and spirituality as an aspect of identity. Programs include bringing speakers for classes, facilitating workshops for educators on Integrating Spirituality in Diversity, Equity and Inclusion, and collaborating with teachers to create customized curricula and special events for elementary and secondary students.  Lisa met the Rev. Dr. Gwynne Guibord (founder of The Guibord Center) in 2006 when she was invited to represent the Synod of Southern California and Hawaii (PCUSA) for the Christian-Muslim Consultative Group, and later served in the same role upon the formation of The Guibord Center's Advisory Council.
Lisa is a lifelong Presbyterian and an ordained Ruling Elder.  She has been a professional Christian educator since 2004 and has been active in education and mission at several churches in Southern California and Colombia.  
She started her interfaith journey as a child with close family friends who were Jewish and expanded her interfaith friendships in college.  In 1986, at the height of tensions between the US and Iran, she married an Iranian who grew up in the Shia Muslim tradition. They have one son, who decided at age twelve to be baptized in the Presbyterian church. 
Prior to her career as a Christian and interfaith educator, Lisa worked for 18 years in English as a Second Language.  She holds a PhD in Higher Education (University of Southern California), a Masters in Latin American Studies (UCLA), and a Bachelors in Linguistics  (Macalester College).