Conversations from your Spiritual Core
April 17 @ 4:00 pm

-

5:30 pm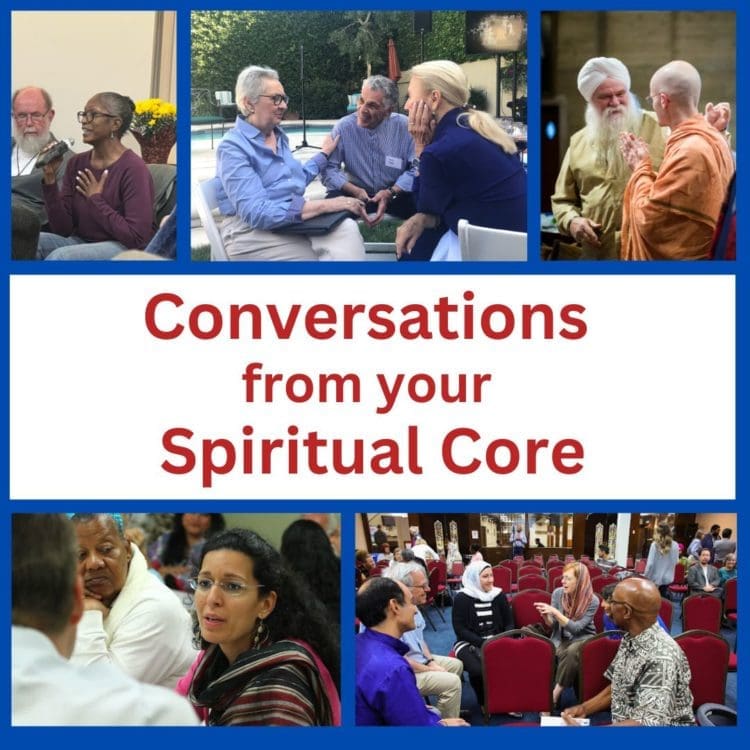 The Guibord Center—an interfaith network of spiritual communities—believes all human beings have an innate spirituality that guides them, and a life story worth listening to. Conversations about challenging issues require us to form meaningful connections to help us see others as "just like me." This is the essential first step on the path into a tough conversation and, like a spiral, one we need to return to again and again.  So how do we do this?
Take the first step with "Conversations from Your Spiritual Core."  This interactive online session can help participants prepare for many events during the 6th Annual National Week of Conversation and other challenging conversations in life.  We'll connect to our spiritual cores through reflection, storytelling and deep listening. 
In a small breakout room,  you will be asked to share a 3-minute story of a time when you drew upon the teachings of your wisdom tradition—religious, philosophical or ethical—to navigate a challenging situation with another person.  What gave you confidence in that moment?  What helped to shift the conversation from an impasse to a way forward?  
Please join us!
Note:  This event will NOT be recorded.  Each breakout room will have a facilitator to serve as a timekeeper and guide conversation.