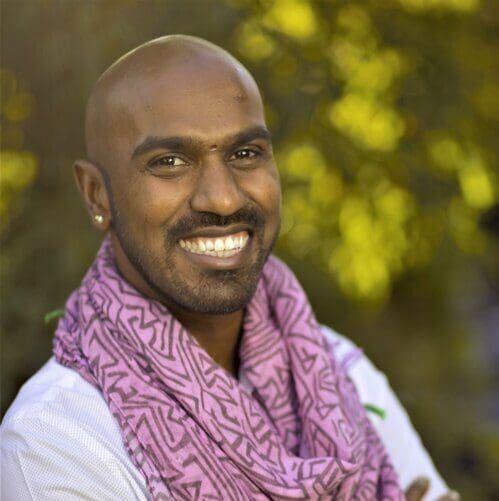 Dr. Raja Gopal Bhattar (pronouns they/them/their) is a nationally recognized higher education leader, advocate, consultant and author. Their work focuses on intersectional identity development and the experiences of LGBTQ people, immigrants, first-generation students, international students and people of color in higher education.
Dr. Bhattar has held numerous leadership roles in inclusion, multicultural student affairs, LGBTQ student life and student support services at institutions including UCLA, University of Redlands, University of Vermont, University of Chicago and Semester at Sea (University of Virginia). They have been featured in The Advocate Magazine, Huffington Post, BuzzFeed, Hinduism Today Magazine and many other outlets.
Born in India, Dr. Bhattar comes from a long line of Hindu spiritual leaders. They are trained in the spiritual and scriptural aspects of Hinduism and work to reclaim progressive, feminist and inclusive perspectives of Hinduism, Sanathana Dharma and Vedic rituals. A proud queer and gender non-conforming person of color and spiritual practitioner, Dr. Bhattar approaches their work with a passion for sustainable organizational impact and a bold vision of equity and access through social change. They hold a PhD and Master of Arts degrees in Higher Education and Organizational Change from UCLA.
Storyteller, Healing Our World: Exploring Gender Equality​