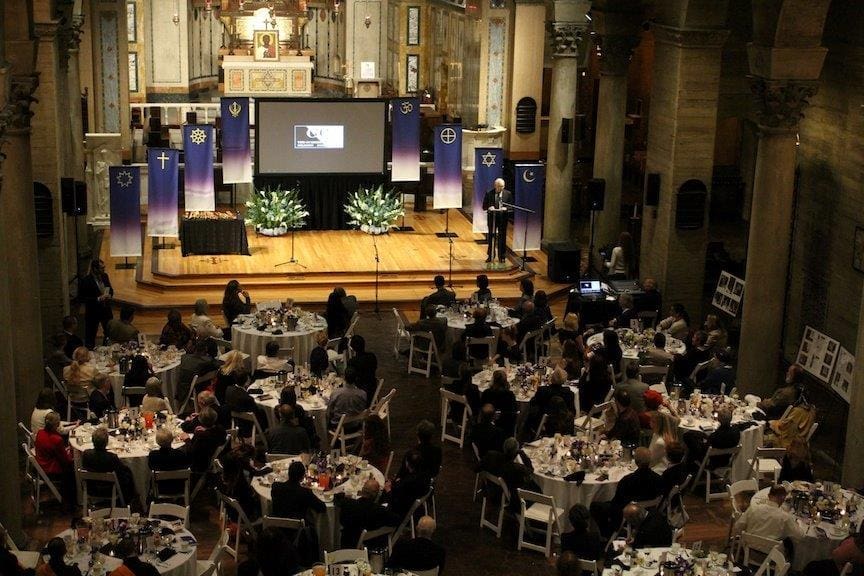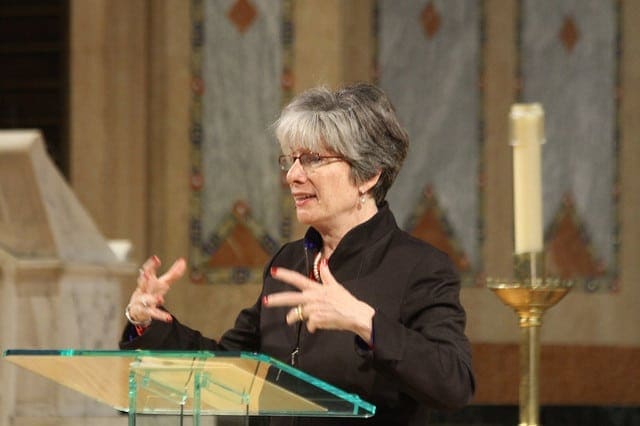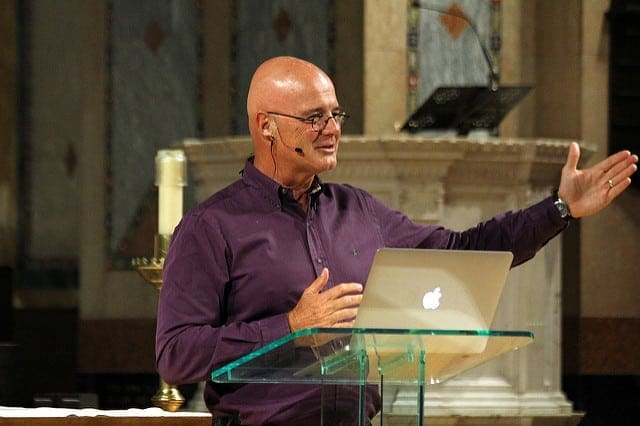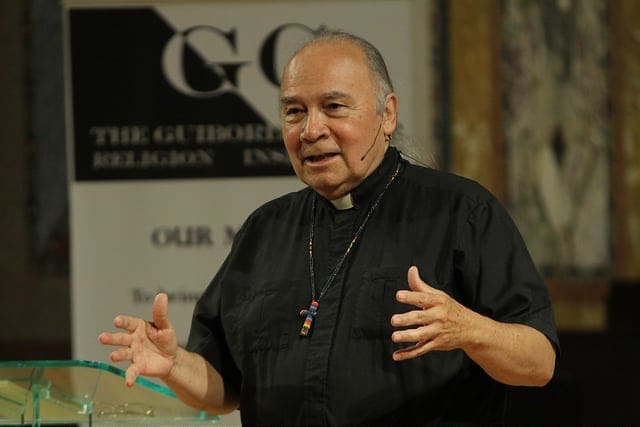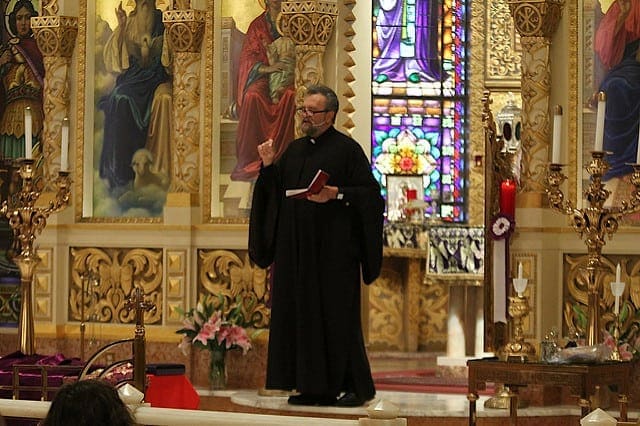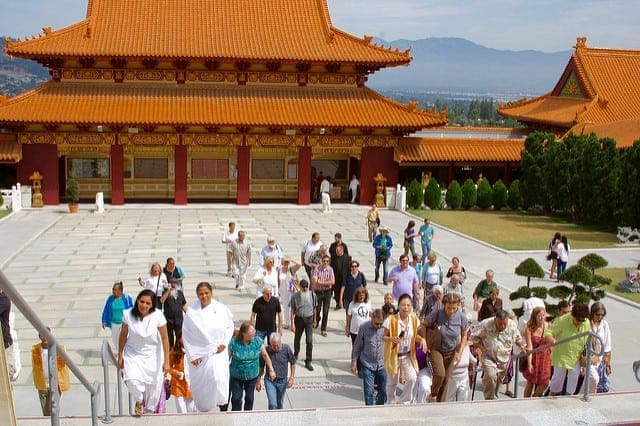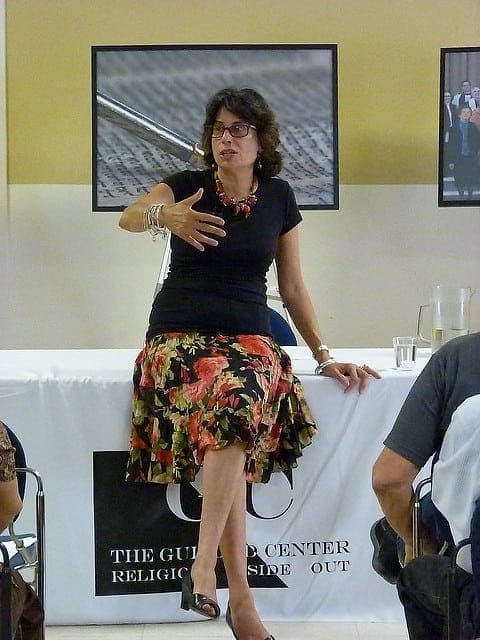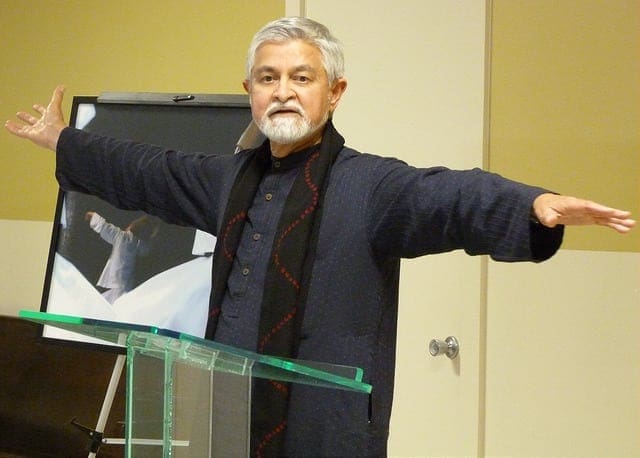 The Guibord Center – Religion Inside Out is an interfaith, educational, California-based 501(c)(3) nonprofit organization. We are dedicated to bringing people and institutions together in ways that change the ethos of the City of Los Angeles and – through the internet – the world.
The Rev. Dr. Gwynne M. Guibord, President, convened more than 30 respected religious leaders to form the Advisory Council. These remarkable leaders have joined her to reclaim the positive power of religion and spiritual integrity. With this power, we challenge the distortions that shame and divide us and affirm the shared values that connect us to one other.
Programs
The Guibord Center has a range of programs to achieve these goals:
1. Community Events bring together people of many faith and spiritual traditions in deep experiences of the Holy. These events include The Inaugural Event: Breaking the Barriers;  Finding Hope in the Holy, a faithful remembrance of the 10th Anniversary of  9/11; and Saving Grace: A Faithful Response to Violence Against Women and Girls."
2. The Special Speakers Series presents cutting-edge leaders of great heart and wisdom who challenge assumptions and open fresh access to the Holy. This series has included author Phil Goldberg discussing "How Indian Spirituality Changed The West"; author Brian McLaren challenging us to reimagine "Christianity in a Multi-faith World"; and Choctaw Elder Steven Charleston helping us experience "Honoring Earth" in the Native American tradition.
3. The Religion 101 Series – Religion from the Heart introduces the basics about our various faiths. We then delve deeper into the faiths through the Sacred Texts in Sacred Places and Decoding Rituals and Symbols series. These events take us to many different places across Southern California to learn about our neighbors' traditions in their temple, church, gurdwara, mosque or ashram.
4. Interfaith Panels bring faith leaders together in dynamic conversations about common concerns and how various spiritual traditions view them. Such discussions deepen our understanding of one another and our own spirituality.
5. Initiatives bring the spiritual voice and values of many different faiths to specific issues in critical need of their perspective. We currently focus on four areas:
Funding
Many people have asked where our funding comes from. It comes from people such as you. The Guibord Center began in November 2010 with a small group of individuals who believe deeply in the work and invested their own money in our early days.
The Guibord Center is unique. Its primary purpose is to create and nurture relationships in an interfaith community of spiritual respectfulness and integrity. We believe actions follow from experience. Thus, we continually strive to enable people to experience the healing and reconciling presence of the Holy.
We are approaching a number of local foundations for support. As we reach out to them, we remain committed to ensuring that all our programs are 1) free of charge and open to all, and 2) photographed, filmed and made available online.
If you are moved by The Guibord Center's work and would like to make a contribution or connection, please see the giving information below or contact us. We would love to speak with you.
Online donations may be made using PayPal [paypal-donation]
Mail Donations to:
The Guibord Center
137 N. Larchmont Blvd. #566
Los Angeles, CA 90004