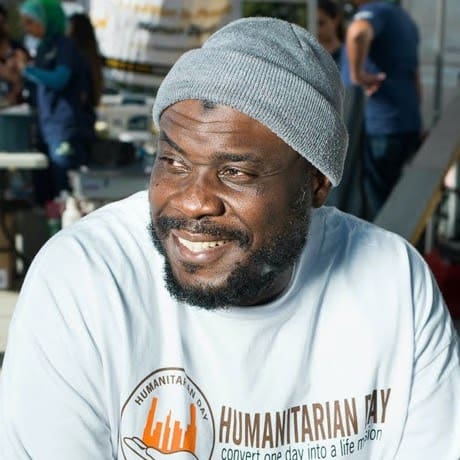 A native of Compton, California, Umar A. Hakim Dey is Executive Director of ILM (Intellect Love Mercy) Foundation. He is responsible for facilitating ILM Foundation's programming and its social-preneurial vision for social change. These programs, including Humanitarian Day, Go Beyond the G.A.M.E, and S.E.E.D. provide intuitive educational experiences that empower local Angelinos.
Umar is the founding principal of INKERIJ® (pronounced "Encourage"), an advisory organization that works to "help leaders and organizations be more relevant with its base, especially in post COVID-19 times." Its objective is to establish a more modern leadership approach for communities of color and beyond its borders.  As an active community organizer and Board President at LA Voice, Umar says, "We have to make sure there's a seat for marginalized communities and our voice at the round table."
Currently, Umar is working to continue creating awareness by hosting Community Accountability Labs, so residents can sustain presence and not be excluded from the communities in which they have lived for years.
Storyteller, Inspiring Stories: Navigating Grief