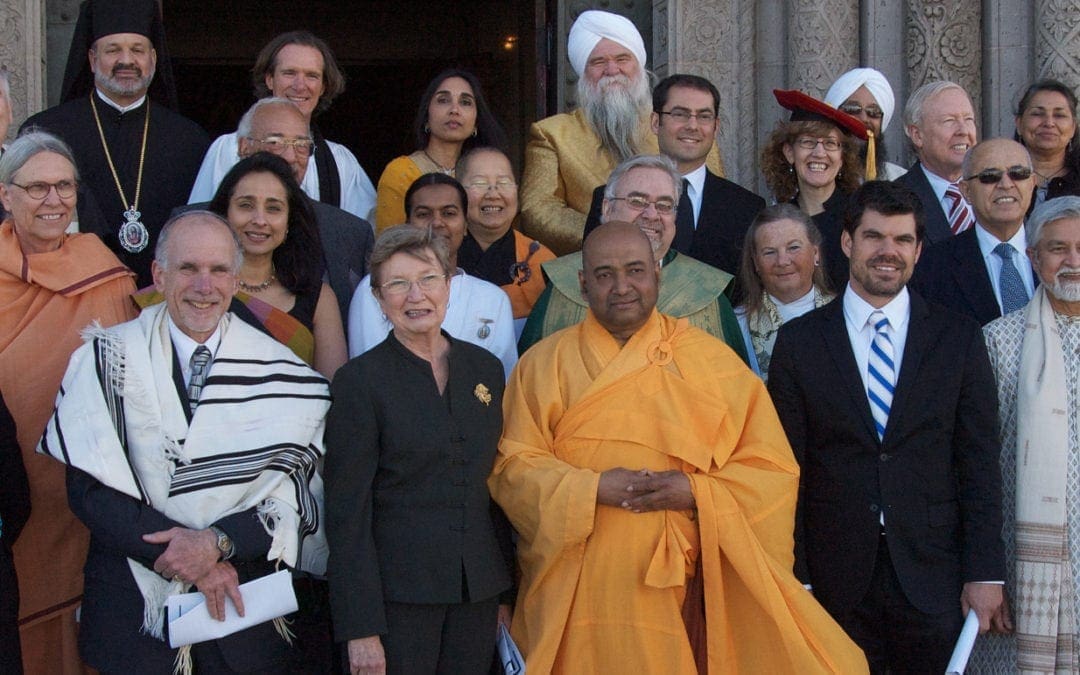 Seven years ago today The Guibord Center was born
On this anniversary I remember what a glorious day it was seven years ago when The Guibord Center was launched.  Leaders representing the breadth of faith communities throughout Los Angeles poured into St. John's Cathedral until it bulged to the seams with their excitement and hope, their dreams and prayers, their songs and chants and delight in the many colors of their sacred vestments.
Hope ran high on that crisp winter day as something exciting was being born.
Many wonderful and touching things have happened since then. Today that hope and goodwill has not only been kept alive, it's flourished.  Our friendships across faiths here in Los Angeles are strong. Our community of courage and caring now travels across the internet reaching well beyond the edges of the city. Our website sparkles and continues to become a vibrant testimony of the best of all of us.
After more than 80 programs, I continue to be humbled by the kindness and generosity of our Advisory Council members who offer us their sacred places of celebration complete with boundless hospitality for all who attend. My gratitude continues to include our many volunteers and our growing staff  who work long hours, often on weekends, making miracles with a tiny budget, hard work and their many gifts; and the Board of Directors who offer their thoughtful guidance in helping the Center grow. And then there are all of you, our friends and followers, participants and attendees, colleagues and champions. What a gift you each are!
Together, we have created a forum that has brought people together, opened their hearts and become a model of spirituality manifested in inclusiveness and courage, generosity and hope, decency and respect in a time rife with conflict and challenge.
Thanks to you, I greet today brimming with gratitude and excitement about where we've come from and wonder about where the next seven years will find us.  I can only imagine…
The Rev. Dr. Gwynne Guibord