Revolutionary Love with Valarie Kaur
Valarie Kaur believes practicing revolutionary love as nonviolence can transform healthy rage at injustice into real social change.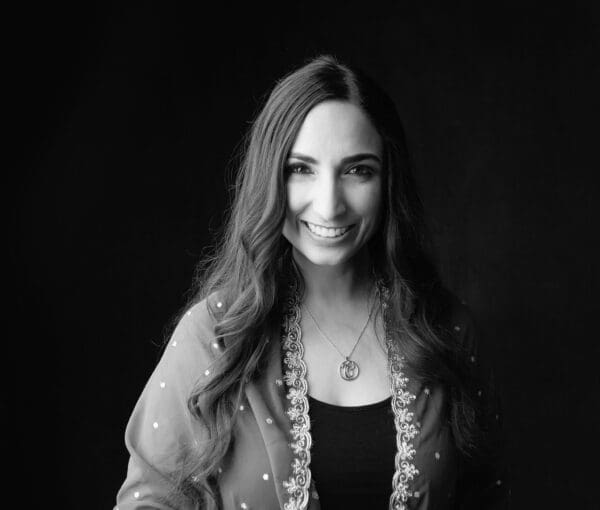 VALARIE KAUR is a seasoned civil rights activist and celebrated prophetic voice "at the forefront of progressive change" (Center for American Progress). Valarie burst into American consciousness in the wake of the 2016 election when her Watch Night Service address went viral with 30+ million views worldwide. Her question "Is this the darkness of the tomb – or the darkness of the womb?" reframed the political moment and became a mantra for people fighting for change. 
Valarie now leads the Revolutionary Love Project​ to reclaim love as a force for justice in America. As a lawyer, filmmaker, and innovator, she has won policy change on multiple fronts – hate crimes, racial profiling, immigration detention, solitary confinement, Internet freedom, and more.
She founded ​Groundswell Movement​, ​Faithful Internet​, and the ​Yale Visual Law Project to inspire and equip new generations of advocates. Valarie has been a regular TV commentator on MSNBC and contributor to CNN, NPR, PBS, the Hill, Huffington Post, and the Washington Post.
A daughter of Sikh farmers in California's heartland, Valarie earned degrees at​ Stanford University​, ​Harvard Divinity School​, and​ Yale Law School​. She was named a "Young Global Leader" by the World Economic Forum. Valarie's new book ​See No Stranger: A Memoir and Manifesto of Revolutionary Love​ expands on her blockbuster TED Talk and is available now wherever you buy books.
American Sikh activist Valarie Kaur founded the Revolutionary Love Project to reclaim love as a force for justice in America.  Responding to recent slayings of Sikh women and men in Indianapolis, Valarie speaks about the guiding principles at the heart of her faith that led her to create the project. She describes trying to maintain a state of Chardi Kala, or "ever-rising high spirits, joy even in the darkness," in the face of violence and hatred towards Sikhs and other Asian people, ongoing brutality against Black and brown people and spiking Covid rates in India. 
Offering us a preview and first look at the Revolutionary Love Learning Hub, Valarie shares some of her favorite essential practices to anchor your life and community in revolutionary love. Valarie then outlines the 10 practices of the Revolutionary Love Compass as tools to transform our relationships, our communities, even our nation. She believes orienting to our lives with love and the spirit of Chardi Kala is what makes the labor for justice not only a means to an end but an end in itself.
Revolutionary Love Learning Hub