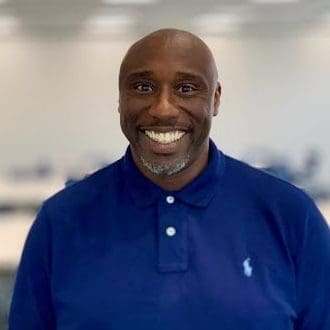 A third-generation educator, F. Willis Johnson is a spiritual entrepreneur, elder in the West Ohio Conference of the United Methodist Church and Chief Program Officer for Bridge Alliance. Johnson formerly served as senior minister of Wellspring Church in Ferguson, Missouri.
Johnson is respected for his leadership and strategies around social and racial justice issues. Recognized as a scholar-practitioner, Johnson the the author of Holding Up Your Corner: Talking About Race in Your Community, a contributor to a number of commentaries and anthologies, and a sought after thought-leader who empowers individuals and communities towards prophetic response. 
With more than 20 years of professional ministry experience in Indiana, North Carolina, and Missouri, Johnson's skills extend far beyond the pulpit. Trained in education and nonprofit management, he has served in volunteer and paid leadership positions for multiple nonprofit organizations. He counsels bishops, General Board agencies, annual conferences, and local churches across the country. 
In 2017, Johnson was the Vosburgh Visiting Professor of Ministry and Social Engagement at Drew University's Theological School. Currently, he holds senior fellowship positions and is an adjunct faculty member at Methodist Theological School of Ohio. 
At a time when our nation is experiencing great upheaval on matters of race, policing, violence, and ecclesial and communal fragmentation, Johnson continues to prepare prophetic leaders who promote healing, justice and transformation.
Speaker: Inspiring Stories: Irreconcilable Differences