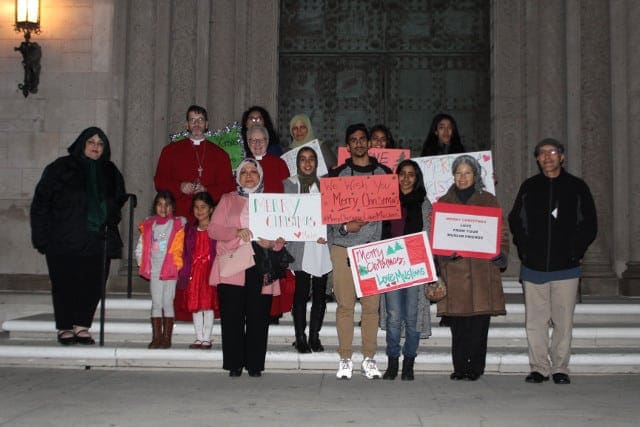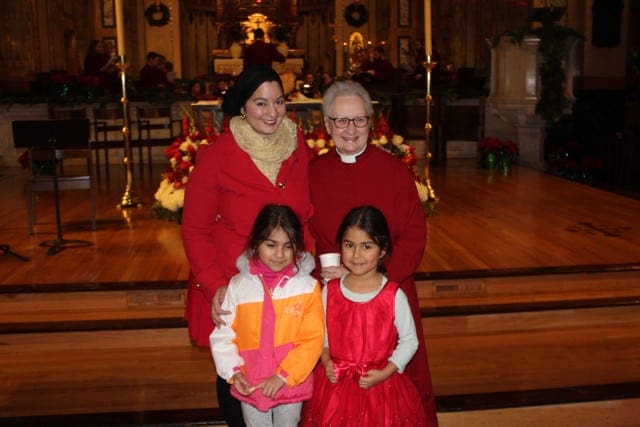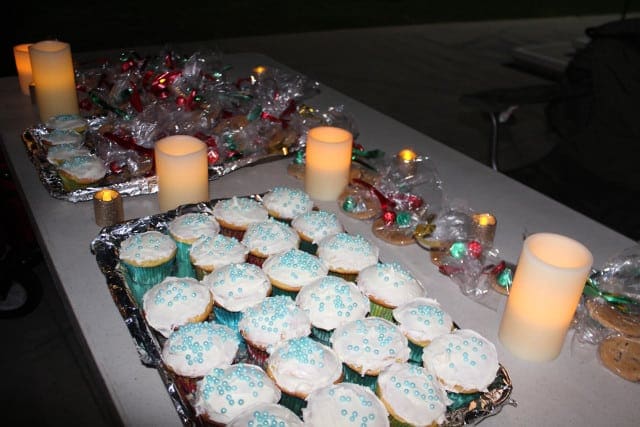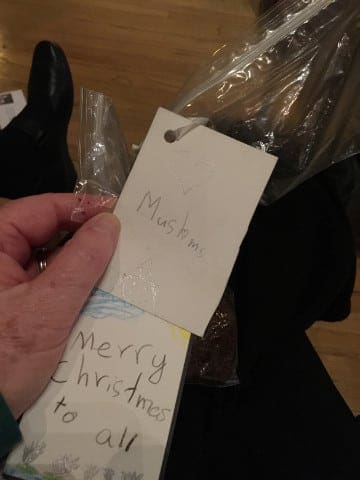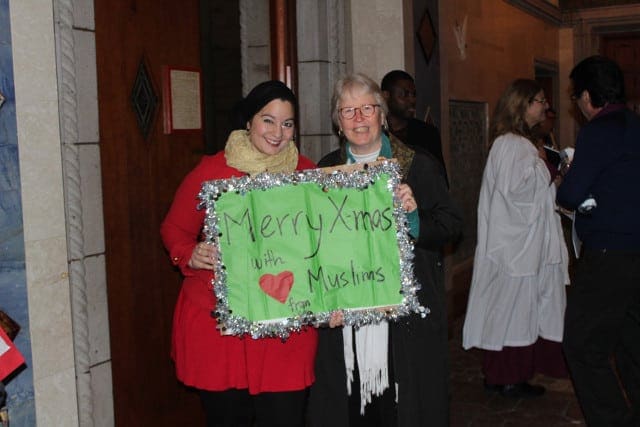 Christmas with the Muslim Community
St. Johns Cathedral and All Saints Church, Pasadena are two of the churches in Los Angeles that invite members of the Muslim community to attend Christmas Eve services. They do so in recognition of the special reverence in Islam for both Jesus and Marium (Mary). Gwynne happily facilitated the invitation to St. Johns and everything was set when, on Christmas Eve, word went out that ISIS had urged their followers nation-wide to attack Christian churches that night. The Muslim Public Affairs Council and other groups immediately urged their followers to attend Christian services in solidarity with and protection of the Christian community.
It was a bitterly cold night (for Los Angeles, that is) when several cars pulled into the cathedral's parking lot to deliver generous hospitality and warm friendship from The Islamic Center. Kids and their moms climbed out into the night with fresh cupcakes and brownies they had just baked for the people of St. John's. They set up tables in front of the church with candles and hot cider and baskets of candy. Welcome signs were everywhere. Kids and youth and elders were filled with kindness and joy from The Muslim Community to the Christian Community.
Two beautiful little girls dressed in their bright pink winter jackets brought a special gift: homemade brownies individually tied in separate baggies, each with a carefully hand-drawn card with a cheery picture and "Merry Christmas" on one side, signed with a big heart and "Muslims" on the other.
There was no room for fear or hatred when both groups came together to honor and respect the Holy that we share in and with one another.
The service began late in the night and yet most of the Muslims who had come, stayed all the way through until after midnight.  Instead of heading home when it was over, people lingered. The congregation was deeply touched and honored by the presence of our neighbors.
They shook hands and asked names and stood in quiet conversations sharing in the joy that happens when courage and kindness are stronger than fear.