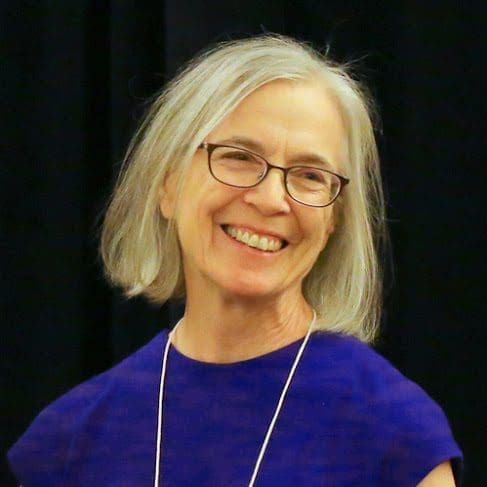 Nancy Berlin has worked to combat poverty for over 40 years. She has worked in family shelters, on Los Angeles's skid row, and organized campaigns with low-income people for better pay, healthcare, and public benefits. She has extensive experience in grassroots leadership development, public policy, education, and voter mobilization. She presently serves on the state coordinating committee of the California Poor People's Campaign and is active with Alexandria House, a transitional residence for women and children in Los Angeles.
Nancy grew up in Philadelphia with community-minded parents active in the civil rights and anti-Vietnam war movements. While they were atheists, they instilled in her the core values of caring for your neighbors, acting with dignity, respecting all, and believing that justice will ultimately win against injustice. She takes in the restorative power of nature whenever she can, walking throughout her neighborhood or in wild places further afield.
She has received several recognitions, including the Outstanding Public Citizen of the Year Award from the California Chapter of the National Association of Social Workers and the Community Building and Justice Award from Alexandria House.
Speaker: Inspiring Stories Election 2022 – Where Do We Go From Here?