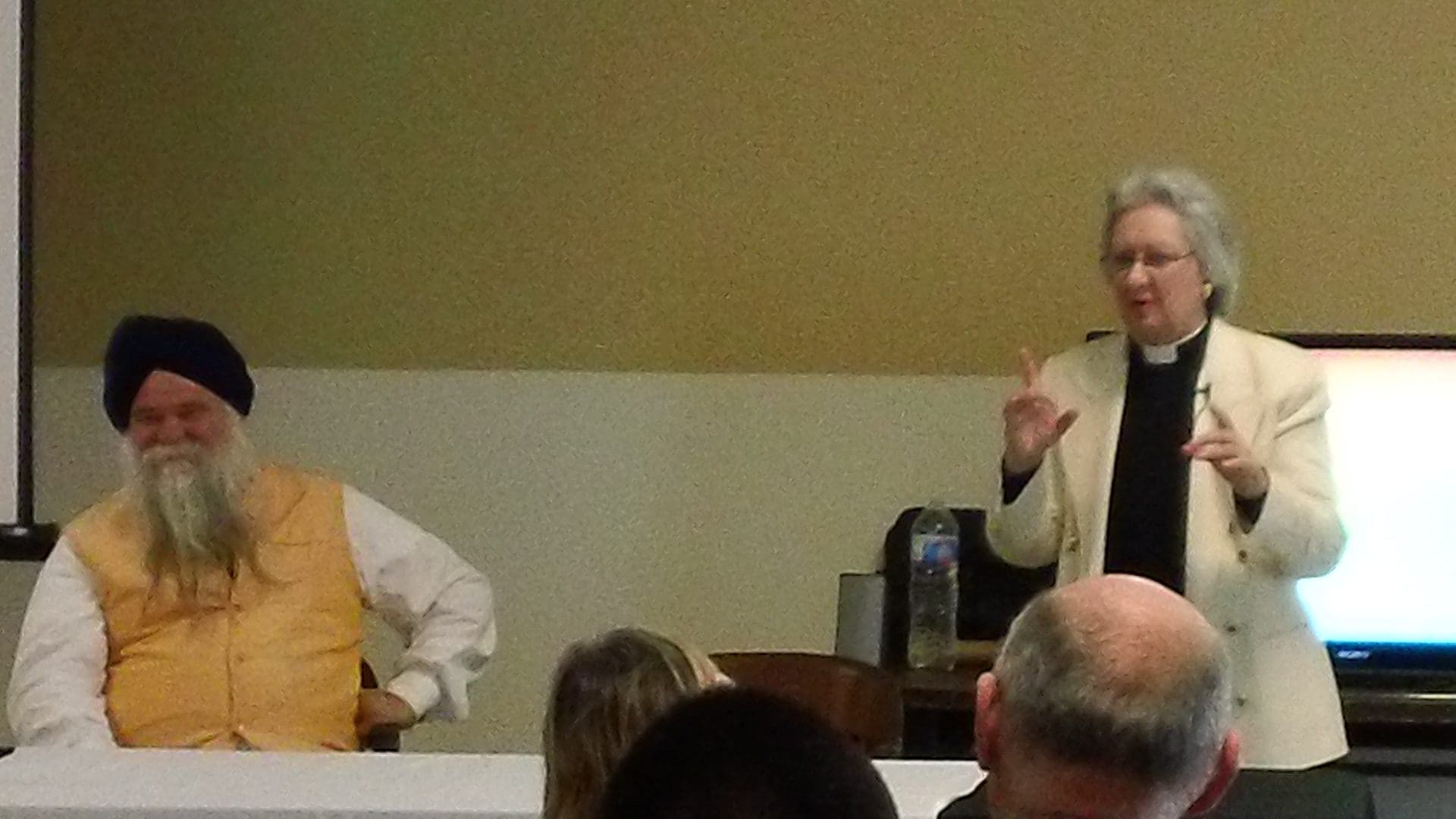 Sikhism 101
Sikhism was founded upon a profound reverence for the sanctity of every human being's spiritual nature and abiding respect for whatever path that brings them into relationship with The Holy. Sikhs are known worldwide for their generous hospitality in feeding those who are hungry. They have the mandate to protect the religious freedom and safety of all people. Ironically, since 9/11 Sikhs – with their turbans and beards – have often been mistaken for Muslim terrorists and targeted with deadly violence.
The Guibord Center deliberately begins the 101 Series with Sikhism in order to challenge our assumptions about Sikhs and introduce these remarkably kind, deeply spiritual men and women.
The Presentation
More than fifty people showed up on a beautiful Sunday afternoon to join Guibord Center Advisors Nirinjan Singh Khalsa and Ravinder Singh Khalsa in a rich discussion of Sikhism.
Nirinjan, a member of the City of Los Angeles Human Relations Commission (among many boards and commissions), led everyone though an interactive power point as he answered the framing question:
"What is it about your faith that touches your heart?"
Participants asked thoughtful questions and preconceptions flew to the side. People gained new respect and awareness of the world's fifth largest religion.
Halfway through the program, Jacquie Singh Kaur (Ravinder's wife), her family and Khalsa Peace Corps colleagues shared a delicious sampling of Sikh hospitality with vegan foods the organization serves to those in need.
Following the break, Ravinder presented an astonishing documentary that he, Jacquie and colleagues put together especially for the occasion.