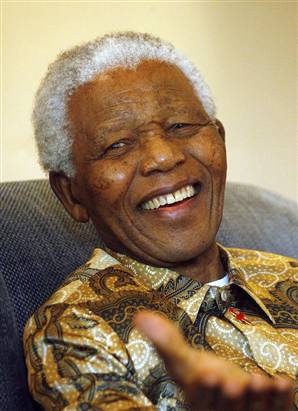 Nelson Mandela was born on July 18, 1918, in Mveso, Transkei, South Africa. Becoming actively involved in the anti-apartheid movement in his 20s, Mandela joined the African National Congress in 1942. For 20 years, he directed a campaign of peaceful, non-violent defiance against the South African government and its racist policies. In 1993, Mandela and South African President F.W. de Klerk were jointly awarded the Nobel Peace Prize for their efforts to dismantle the country's apartheid system. In 1994, Mandela was inaugurated as South Africa's first black president. In 2009, Mandela's birthday (July 18) was declared Mandela Day to promote global peace and celebrate the South African leader's legacy. Nelson Mandela died on December 5, 2013, at the age of 95. –http://www.biography.com/people/nelson-mandela-9397017
Nelson Mandela: A Recollection by the Rev. Dr. Gwynne Guibord
On a December Sunday- under an African sky, the Eighth Assembly of the World Council of Churches was drawing to a close. For two weeks the world's faithful had gathered in community to do business and to worship.
We had prayed. We had dialogued. We had studied. We had argued. We had laughed and wept together. We had often disagreed, painfully and politically, publicly and privately. But in the end – despite it all – we had agreed that we would continue to stay together.
The Assembly was ending and delegates and visitors alike were wrapping up business and getting ready to head home.  Then the news came that an Unexpected Visitor was going to be with us. The word spread across the University of Zimbabwe campus with palpable excitement. Three thousand people packed into the Great Hall spilling out and surrounding the building.
We were an expectant crowd. We clapped and danced to the African drumming on the stage and suddenly it all stopped.
There he stood. The one we were expecting. An elderly statesman of slender build… his face known the world over…There he was beaming…walking down the aisle… people reaching out just wanting to touch Nelson Mandela.
Nelson Mandela – a modern day symbol of the struggle for racial justice – a man who had been imprisoned for 28 years during the anti-apartheid struggle, most of which was spent in solitary confinement.
We will never really know how much he suffered during those years. And, here he stood. A single Black man who emerged after decades of cruelty in prison to forgive his jailers, to heal his country, to break the iron grip of apartheid.
He stood on the stage wrapped in simple shirtsleeves and faith and began his speech from a printed text. A moment later he pushed the text aside.  Speaking directly to those of us gathered he said,  "I want you to know how grateful I am to the missionaries who educated me."  And then after a breath he added, "Had it not been for the prayers of the world's faithful, I would never be standing in front of you today."
It was a combustive moment of grace and joy. People stood and clapped and cheered. Many were weeping… stranger embracing stranger.
It was a transformative moment for all. We who gathered were  witness to the triumphant power of relentless prayer and utter faithfulness over abject cruelty, injustice, and oppression. There before us on the stage was the living testimony of the power of God's presence carried by this one singular man who – as a symbol of this triumph – changed a nation and healed a people.
After two weeks of struggling with theological issues and Biblical interpretations, we of so many faith communities were finally united… in that singular moment we became The Beloved Community…We became the Kingdom of God on Earth.
A world where there is no prayer is not the same world as a world where there is prayer, where God is met, where the soul resonates with song even in the darkest of times.
In the miracle of that moment, we were emboldened with the Holy Spirit… in that moment when the ordinary whispered of the extraordinary… in that moment when we met the enormity of God…when we understood ourselves to have been the vessels of God that made it possible for Nelson Mandela to be standing before us…a free man… Christ was born again.
There are countless moments in the history of all of our own lives, and it's usually when times are the toughest, that we are faced with  finding God in our lives,… or not.
Those moments when our finite souls intersect with the infinite …with something higher… bigger… than ourselves…. that announces itself and calls to us,.. when we find the Light andstep into it…that is the moment when the Christ is born once more.
Rev. Dr. Gwynne M. Guibord
Los Angeles, California – 2006
Excerpt from a Sermon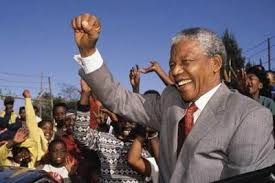 "For to be free is not merely to cast off one's chains, but to live in a way that respects and enhances the freedom of others." ~Nelson Mandela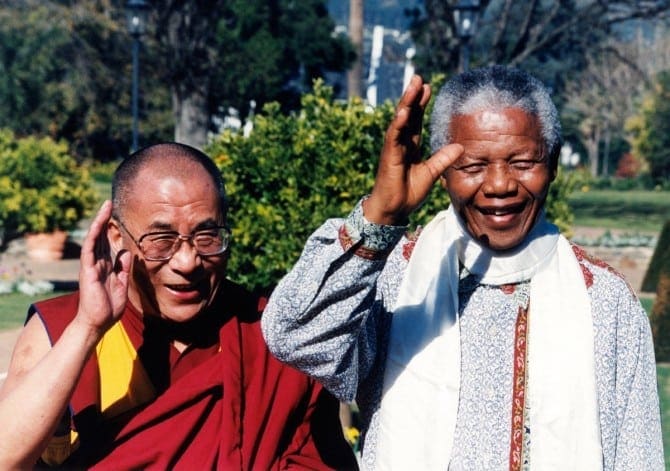 To deny people their human rights is to challenge their very humanity. ~Nelson Mandela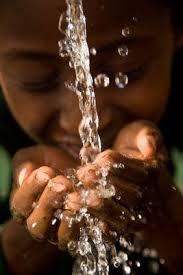 Let there be work, bread, water and salt for all.
~Nelson Mandela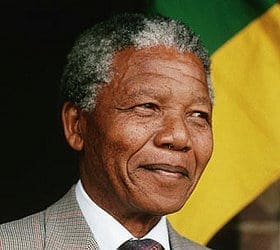 No one is born hating another person because of the color of his skin, or his background, or his religion. People must learn to hate, and if they can learn to hate, they can be taught to love, for love comes more naturally to the human heart than its opposite. ~Nelson Mandela, Autobiography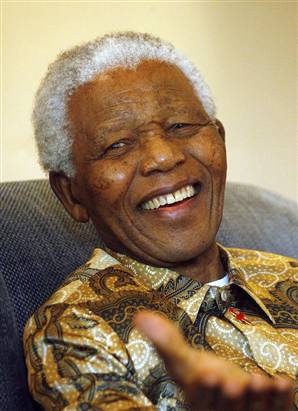 When you let your own light shine, you unconsciously give others permission to do the same. ~Nelson Mandela, A Long Walk to Freedom