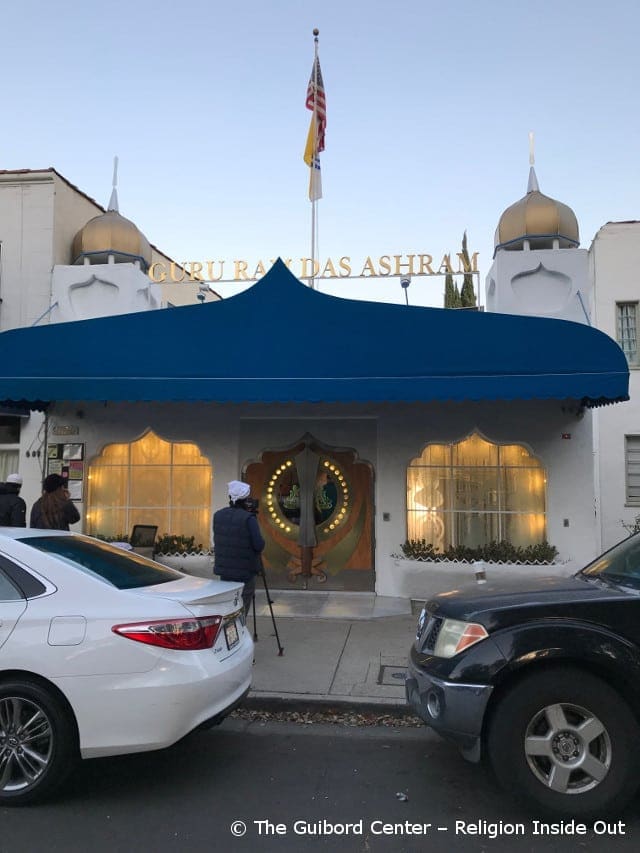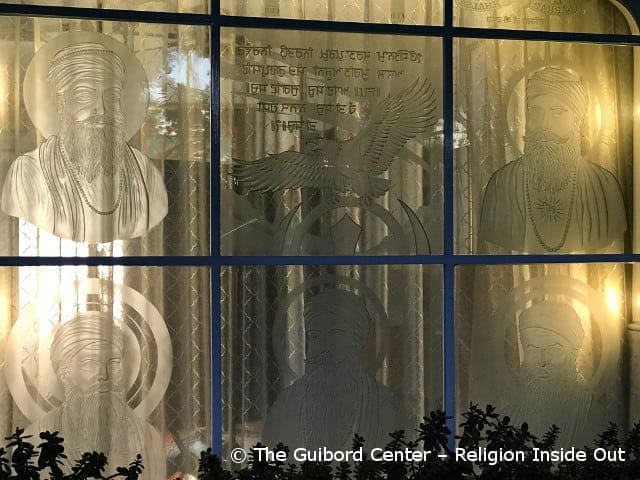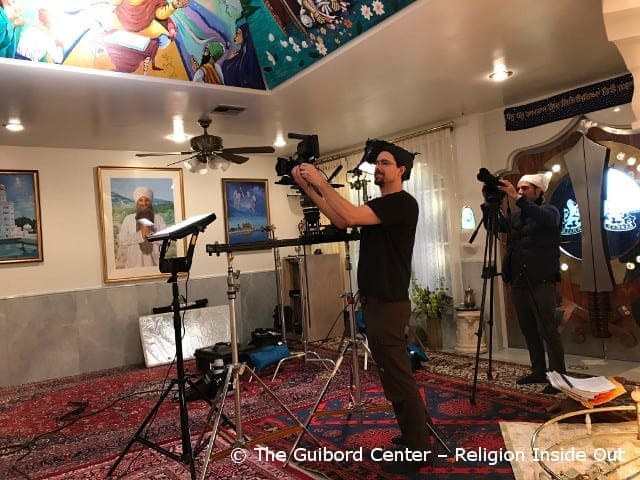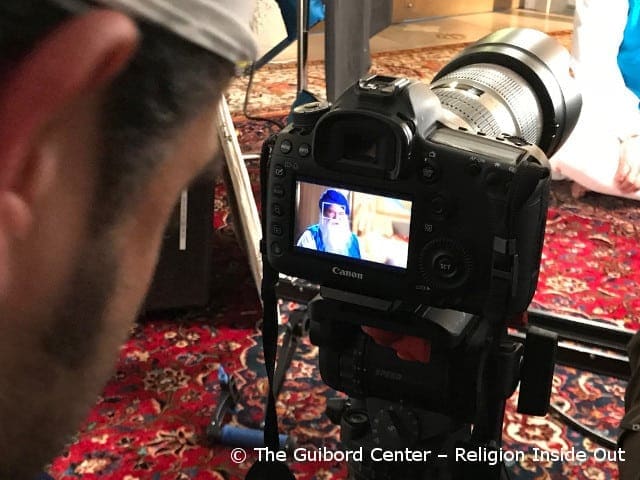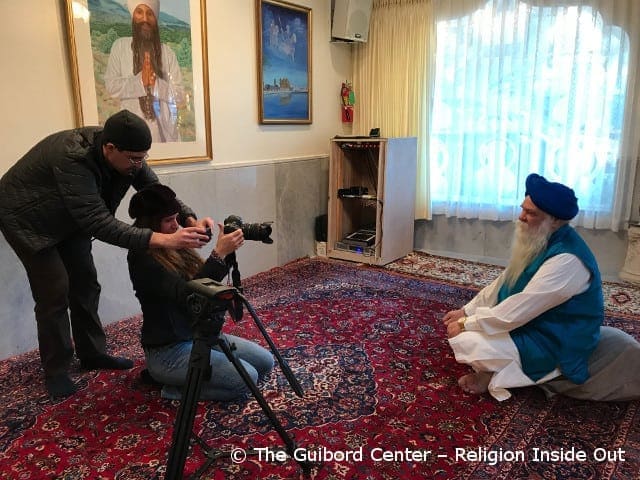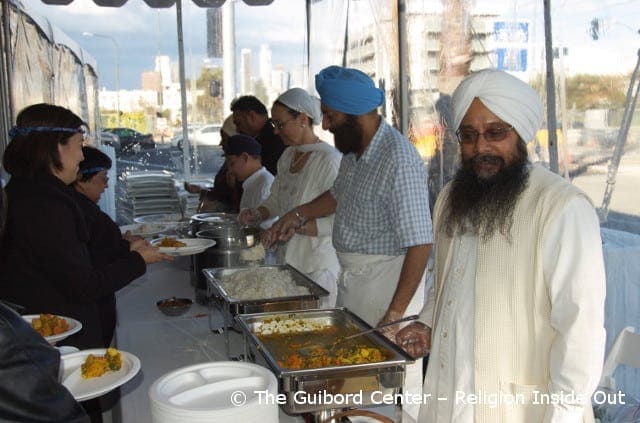 Feeding the Soul in L.A.
It's easy to miss. The Guru Ram Das Ashram. I've lived my whole life in Los Angeles and never known that a gem of a temple is here, just off one of the busiest thoroughfares in the city.
The surprising bonus of this filming project is that we get to discover nearly a dozen beautiful oases of spirituality and welcome just like this – all right here in our neighborhood.
Jennifer, our filmmaker who knows the ashram well, realized that we would need to start filming at dusk to catch the perfect evening light.
I saw immediately that she was right. The large room took on a sweetness and warmth in the soft glow of lamplight. Soothing pastels and the simple paintings that line the walls brought us a sense of calm. Clearly this is a place to let go of all stress the moment you walk through the beautifully carved wood and glass doors.
This sacred center was built by Yogi Bhajan, one of the number of Indian spiritual leaders we can thank for the likes of "yoga", "meditation", "karma", and many other Vedic spiritual teachings and traditions. He brought Kundalini Yoga to this country via Los Angeles in 1968. The Gurdwara opened here in 1972, and has been a busy center for Sikhs and their followers ever since. Prayers, meditations and chanting begin every morning at 3:45 and yogic practices continue throughout the day. Families are raised here. Friends and strangers alike are welcomed with kindness and gracious hospitality.
While most Americans think of Sikhs in terms of the turbans and the curved knives (kirpan) they wear (to protect those in danger – particularly from religious persecution), the rest of the world thinks of and respects the Sikhs' generosity in their outreach through food. At the Parliament of the World's Religions (Barcelona, 2004), my colleagues and I were shocked when the Sikhs stepped up and invited over 9,000 of us to join them for meals (langar) three times a day, every day, for over a week. No questions asked. Nothing held back. They didn't talk about their spirituality, they lived it!
Nirinjan Singh Khalsa met us with a smile. He brings a presence and a heart as strong as the body that carries it. In all the years I have known him, Nirinjan has been unflappable. And utterly dependable. It's easy to feel peaceful around him.
He is one of the three Sikh leaders on The Guibord Center's Advisory Council. His colleagues, Jacquie and Ravinder Singh Khalsa, could not join us because they were busy feeding the hungry in Downtown as they do regularly. Nirinjan shares the Sikh understanding of a different kind of nourishment, the nourishment of the soul that comes from experiencing the connectedness of all life. Animals are an essential part of that connectedness that, like the Sikhs themselves, give us strength and nurture our spirituality just by being in their presence.