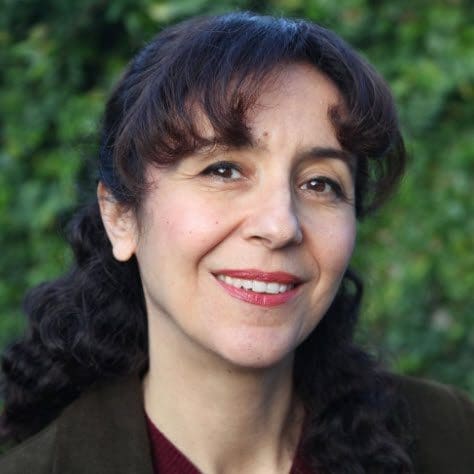 Dr. Chitra Golestani is the Associate Director of the Wilmette Institute, an Adjunct Faculty at the Institute for Humane Education and Consortial Faculty at the Graduate Theological Union at Berkeley. She also works as an educational consultant, guest lecturer, qualitative researcher, and a co-founder of the Paulo Freire Institute (PFI) at UCLA – an organization committed to social justice education. Her areas of interest, lectures and research include Human Rights, Social Justice and Global Citizenship Education, Conflict Resolution and Restorative Justice, Youth Activism in Extended Education, and Conscious Living and Social Action.
Her work is inspired by her lived experience with persecution in the country of her birth, Iran, where members of the Bahá'í Faith are not allowed to practice, are prohibited from accessing higher education, and are denied other civil rights. While still a young child, her family escaped this marginalization and fled to the US in search of religious freedom, equality between women and men and human rights.
Currently, Dr. Golestani is engaged in numerous grass-roots programs aimed at raising human capacity to work towards a more just, united, and sustainable planet. She resides in the Los Angeles area with her family and enjoys time with friends and family in nature, working with youth, community building, music and plant based food.
Speaker: Inspiring Stories: Irreconcilable Differences