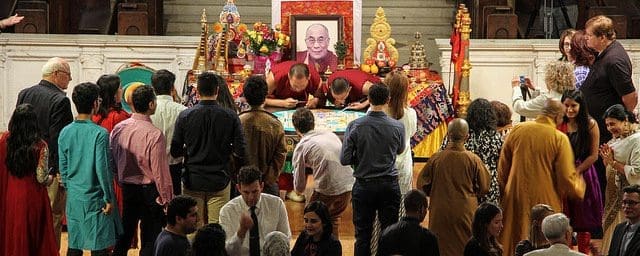 "Becoming the Mandala"
The Guibord Center's Dinner Celebration 2016
Our third annual fundraising dinner took place during the holy month of Ramadan. Our challenge was to provide a place for our Muslim friends to break the fast and pray at the appointed hour of Sunset. Vegetarian hors d'oeuvres satified those who were not observing the fast. Everyone was invited to share dates and milk when the Call to Prayer sounded.  Tibetan Buddhists Monks captured attention as they continued their creation of "The Mandala of Compassion." The Guibord Center invited all our guests to "Become the Mandala" by joining together to form an evening of peace and compassion.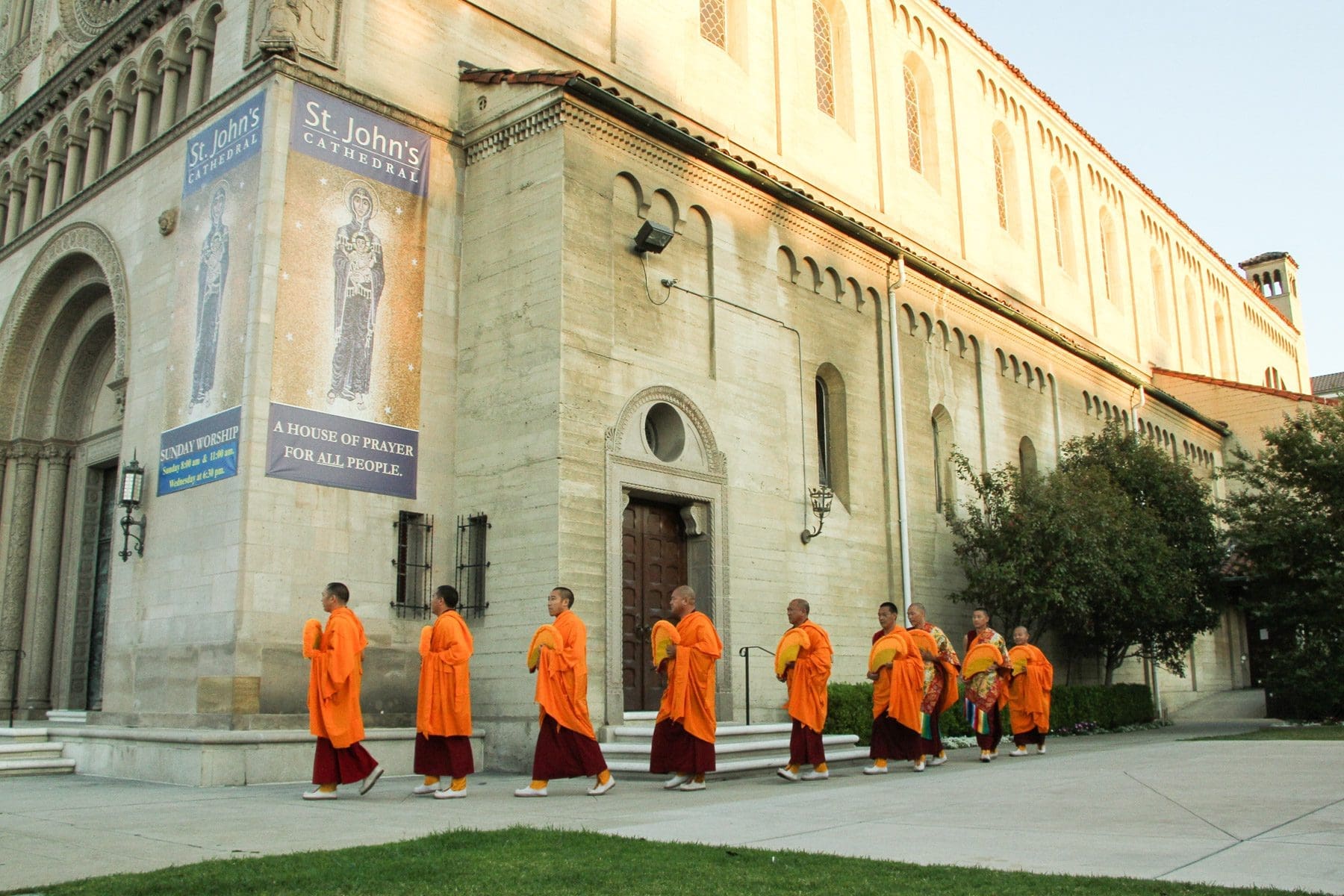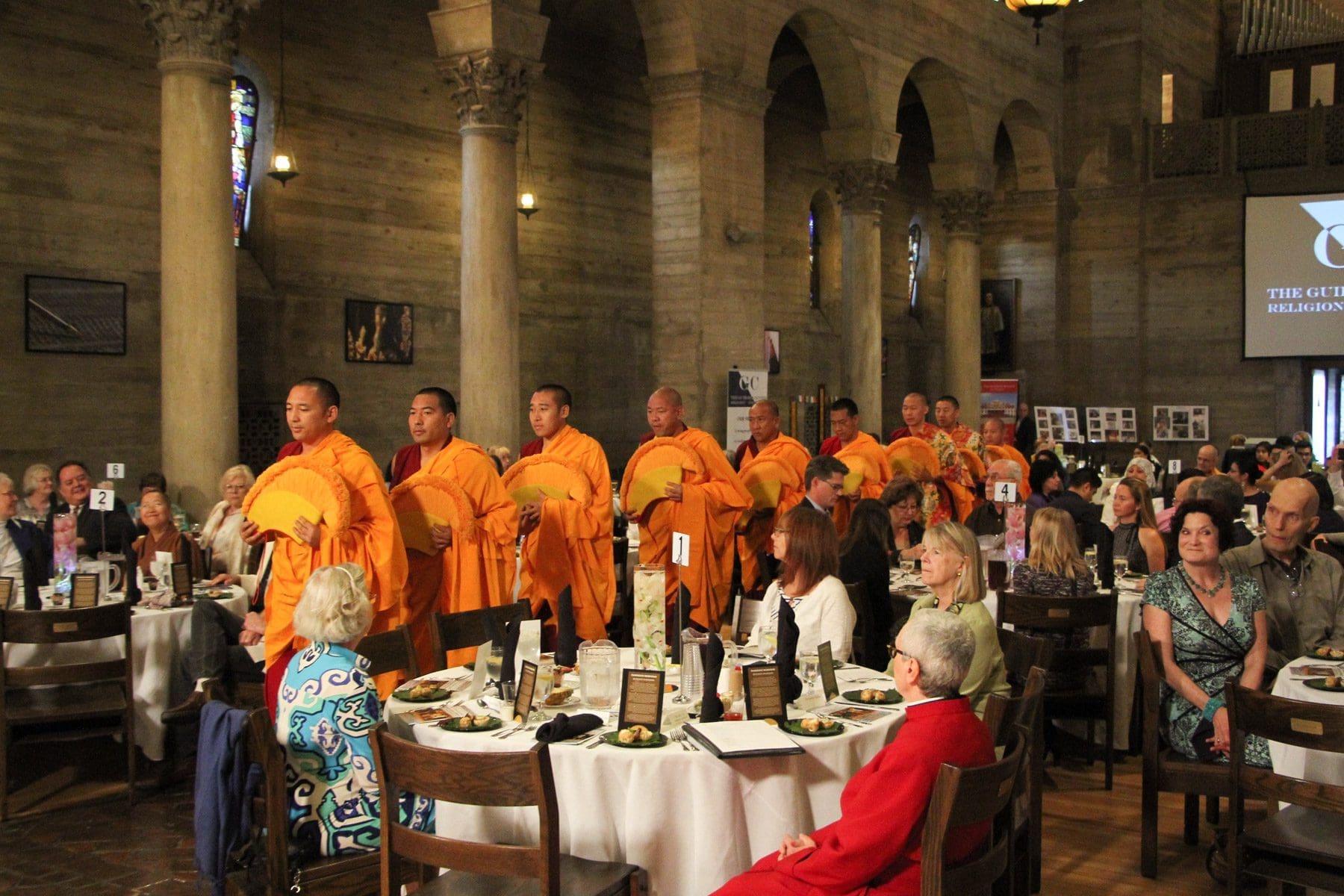 This video, Curators of Peace, highlights the work and accomplishments of The Guibord Center' first five years.
The Tibetan monks were greeted by the Chinese monks of Hsi Lai Temple in Hacienda Heights and blessed by the Sri Lankan Buddhist monks as well. They chanted for the dinner guests and shared in the evening, even enjoying coloring small mandalas n paper with the pencils provided.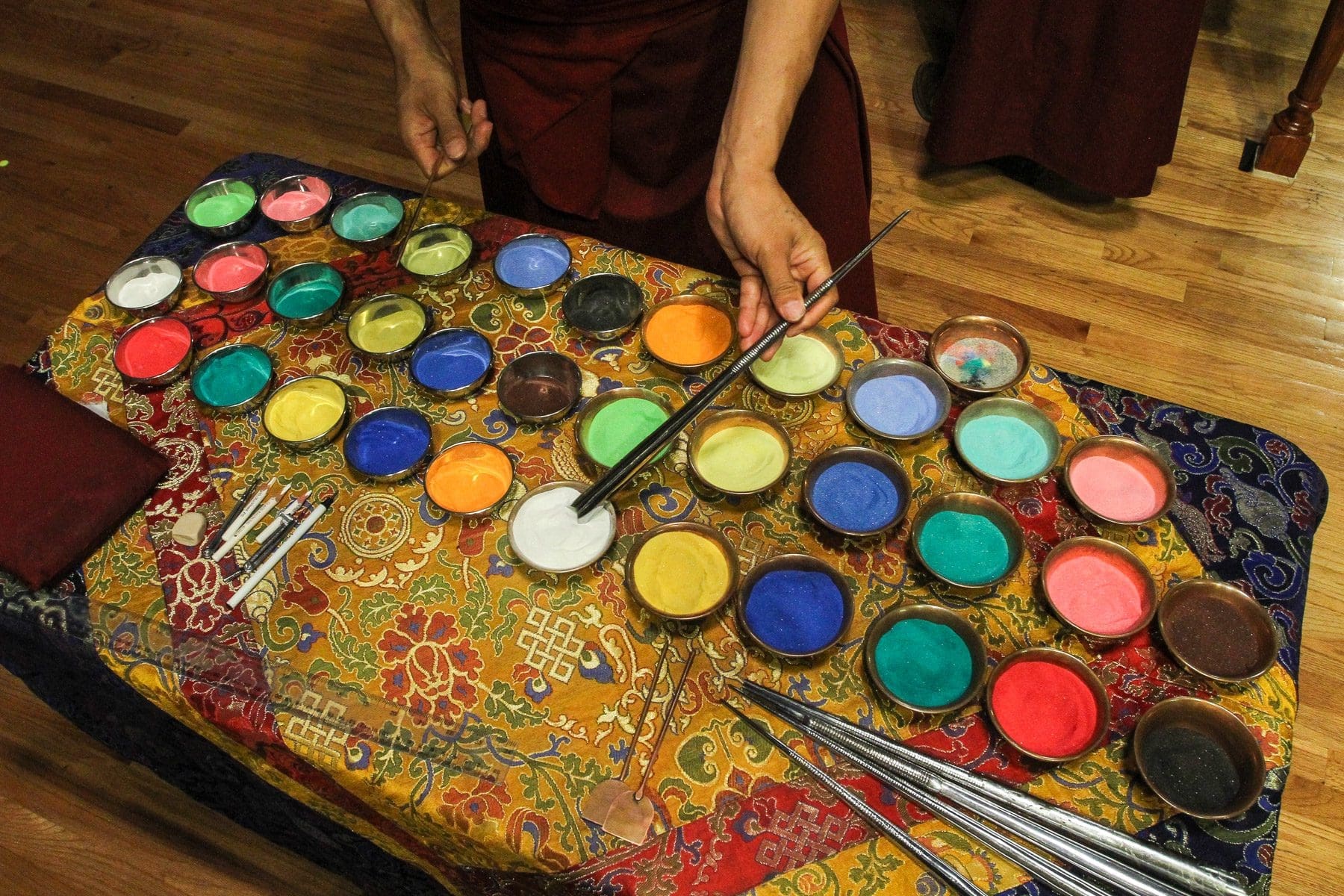 A palette of colored sand forms the Mandala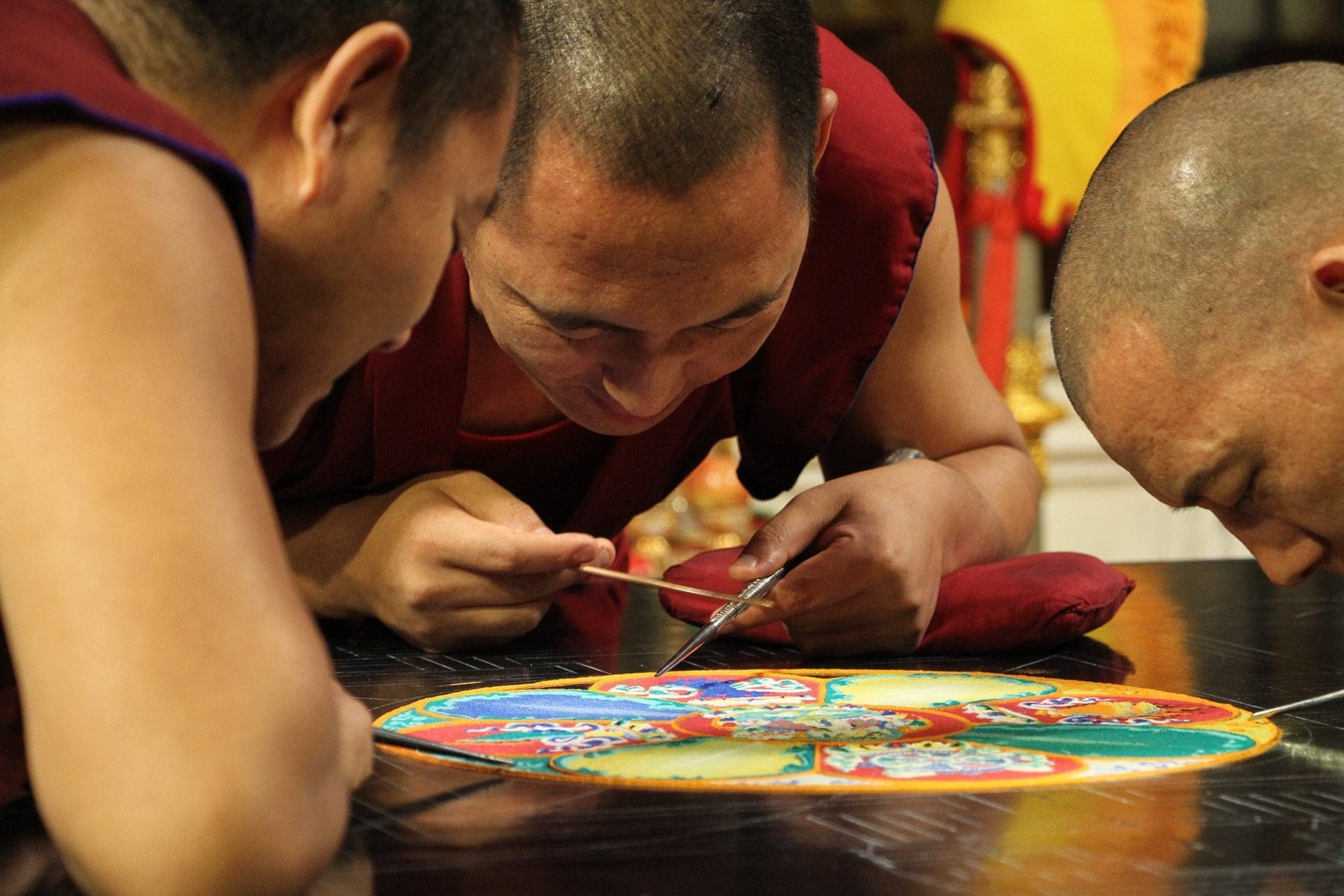 Monks take turns working on the Mandala and praying/meditating when they are not.