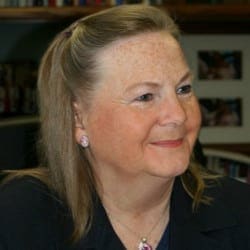 Bishop Mary Ann McDonald Swenson is a retired bishop of the United Methodist Church (UMC). Having recently completed a 9-year term as vice moderator for the central committee of the World Council of Churches, Bishop Swenson has served as ecumenical officer for the United Methodist Council of Bishops (2012-2016), bishop of the California Pacific Conference and supervisor of the Western Jurisdiction Korean Mission (2000-2012), and bishop of Yellowstone and Rocky Mountain Conferences (1992-2000).  During those years she served as president of the church's Board of Discipleship (1996-2000), president of the General Council on Finance and Administration (2004-2008), and president of the General Commission on Christian Unity and Interreligious Relationships (2009-2012).
In her retirement, she has served on the board of Clergy and Laity United for Economic Justice and the advisory council for the Guibord Center.  Currently, she is President of the International Foundation for Ewha Women's University in Seoul, Korea. She is also a board member of the Ecumenical Trust.
Born in Arkansas and educated in Mississippi with a BA from Millsaps College (1969) (which also awarded her an honorary doctorate years later) and D.Min. from the School of Theology at Claremont, California (1975), she served as a pastor in the Pacific Northwest Conference of the United Methodist Church for 25 years before being elected bishop in 1992.
         She and her husband Jeff were married for 53 years.  He died in 2021.  In their retirement years, they worshiped at Hollywood United Methodist Church where Bishop Swenson serves as bishop in residence.    She has led the church with passion toward becoming a more inclusive community, filled with grace, compassion, and justice, growing in more perfect love of God and neighbor.
Speaker: Inspiring Stories: Irreconcilable Differences