John Ishvaradas Abdallah
Founder and Executive Director World without Borders
John Ishvaradas Abdallah is a speaker, writer and author of 'A Sufi's Ruminations On One World Under God.' John Ishvaradas Abdallah (meaning 'servant of God' in four – Jewish, Christian, Hindu and Muslim – and by extension all faith traditions!) is the preferred pen-name of Syed Riyaz Mahdi. An independent activist Sufi, he is the Founder and Executive Director of (the Sufi Order) World Without Borders Interfaith Sufi Ashram (also a Facebook group), and is passionately involved in interfaith dialogue, conversation and movement promoting a theology of love, peace and freedom through active nonviolence.
Currently, he is a member of the Board of Directors of the Christian-Muslim Consultative Group (CMCG), Los Angeles, a member of the Board of Advisors of The Guibord Center in Los Angeles, a member of the Board of Advisors of the Southern California Committee for a Parliament of World's Religions (SCCPWR), a past president and current member of the Board of Advisors of the South Coast Interfaith Council (SCIC), and a member of the Muslims for Progressive Values (MPV) and an Advisory Board member of its Los Angeles Chapter (MPV-LA).
At various times in the past he has been actively involved in the Alliance for Spiritual Community (a Cooperation Circle of the United Religions Initiative – URI), the Network of Spiritual Progressives (NSP) – a Tikkun organization, Interfaith Communities United for Justice and Peace (ICUJP) in Los Angeles, International South Asia Forum (INSAF), South Asian Network (SAN), Coalition for an Egalitarian and Pluralistic India (CEPI), member of the Board of Advisors of Kochi (Kerala, India) based World Fellowship of Inter-Religious Councils (WFIRC), and a member of the Jewish, Christian, Muslim Leadership Forum, Long Beach, California.
He has been an active participant in the Inaugural Conference of the Ahimsa (Nonviolence) Center at the California State University, Pomona, Abrahamic Religions Tolerance Seminar in Mission Viejo, California, Religious Diversity Faire in Irvine, California, Pre-Parliament Events in Los Angeles, Santa Monica, and New Delhi, in the Parliament of the World's Religions in Salt Lake City (2015), Melbourne (2009) and Barcelona (2004), Interfaith Conferences for Peace and Harmony at the Guru Nanak Dev University (named after the founder of Sikh community) in Amritsar, Hindu University in Varanasi, Catholic Christian Renewal Center in Kochi, World Social Forum in Bombay, North American Interfaith Network's NAIN Connect 2014 Conference in Detroit, World Alliance of Religions' Peace (WARP) Summit 2014 in Seoul, South Korea, and Interfaith gatherings in Seattle, Chicago, London, Hyderabad (India) and other cities.
Born in Hyderabad, India, in a Muslim family, he grew up with Hindu, Muslim, Sikh, Christian and Zoroastrian neighbors and friends of the family. John is a Naturalized Bicentennial US citizen and has lived in the United States of America since 1964. Thankful and very pleased father of a son and a daughter, he has lived in Southern California since 1975 with his loving Japanese (and Japan-born) wife who has a rare gift of understanding.
Email: SufiSays@yahoo.com    Phone: (310) 748-9369
Cindi Moar Alvitre (Tongva)
Historian and Lecturer California Indian Heritage
Cindi Moar Alvitre (Tongva) is a mother and grandmother and has been a cultural/environmental educator for over three decades. She is descendant from the Tongva, the original inhabitants of Los Angeles & Orange Counties, and the four Southern Channel Islands, and served as the first woman chair of the Gabrieleno/Tongva Tribal Council. In 1985, she & Lorene Sisquoc co-founded Mother Earth Clan, a collective of Indian women who created a model for cultural and environmental education. In the late 1980s, she co-founded Ti'at Society renewing the maritime culture of the Tongva.Cindi is currently a PhD candidate at UCLA, Department of World Arts and Culture and a lecturer at California State University Long Beach in the American Indian Studies. Her specialties are California Indians, traditional medicine, cultural identity, revitalization, and cultural trauma.
Cindi is a Task Force member for the State of California, California Indian Heritage Center, and a board member for the California Council for the Humanities. As a social-political activist she has represented her community domestically and internationally including opening for Nobel Laureates, Rigoberta Menchu Tum and His Holiness the Dalai Lama. She is one of the original plaintiffs in Puvungna case during the two year occupation of this sacred site. She continues to dedicate her life to the preservation and protection of California Indian culture.
Laura Lafoia Ava-Tesimale
One Global Family Foundation
Laura Lafoia Ava-Tesimale is a Pacific American businesswoman, humanitarian, community organizer, and interfaith peace activist. Born in the village of Pavaiai, on the island of Tutuila, American Samoa–Laura is a steward of Mother Earth, indigenous rights, empowerment of women and children, non-violence and compassion. Her professional career spans over 25 years as a Corporate Executive, managing operational and production divisions of multi-million dollar real estate lending firms. Since 2001, Laura has also been the CEO of Ava Consulting & Management, as well as the Founder and President of One Global Family Foundation. She is a devoted wife of 30 years to "Mike" Foimai Tesimale and a loving mother to Brittany and Nicole, not to mention countless orphans and underprivileged children around the world.
Currently, Laura is the Director of the Pacific Region for GiveLight Foundation (building orphanages and providing sponsorship support for children around the world); a Global Ambassador for the Free Wheelchair Mission (serving the disabled poor in 88 countries, including the Pacific); and through the collaborative efforts of One Global Family Foundation and its community partners such as Manav Sadhna, First Drops, Be The Cause, Tiyya Foundation, UCO-DIC, SARAH, VICC, PICP and others… thousands of underprivileged children and families, homeless communities, displaced refugees, and disabled poor are served both locally and globally. Laura is active on several interfaith council boards that work in alliance with the global Parliament of the World's Religions, United Religions Initiative, Spiritual And Religious Alliance for Hope, Unity and Diversity World Council, Interfaith Witnesses, Indigenous Stewards International, and the Los Angeles County Sheriff's Department, where she serves on Sheriff Baca's Executive Multi-Faith Clergy Council.
Venerable Bhante Chao Chu
Rosemead Buddhist Monastery
Bhante Chao Chu is the Abbot of Rosemead Buddhist Monastery and the president of the Los Angeles Buddhist Union (LABU). Born in Sri Lanka, he ordained to the Buddhist monastic order in 1964, graduating from the Buddhist College in 1970. He spent a number of years in studies through the seventies that included language studies at the University of Nan Jing in China as well as in Hong Kong. Fluent in Mandarin, he travels extensively throughout Asia giving lectures as a teacher of Buddhism. Many of the themes in his talks center on how to lead a life of harmony and balance that gives regard for people, living beings and the environment.
Since coming to the United States in 1981, he has been involved in numerous interfaith and inter-Buddhist activities in Los Angeles that include leadership roles such as president of the Center for Buddhist Development, executive committee member of the World Fellowship of Buddhists and the World Buddhist Sangha Council, and vice president of the Buddhist Sangha Council of Southern California. He is also an executive committee member of International Committee of the United Nations Day of Vesak and an advisor for the International Association of Buddhist Universities.
Bhante Chao Chu received a Bachelor's degree in Philosophy from California State University of Los Angeles and a Master's degree in Buddhist Studies from the University of Kelaniya. He also founded and is very active in the Bosath Children's Education Foundation which helps underprivileged children by providing them free education in computer learning and English. The learning centers are located in different parts of Asia and especially in Sri Lanka.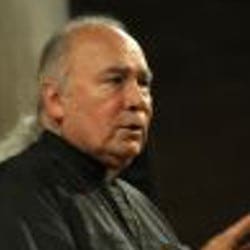 Bishop Steven Charleston
Saint Paul School of Theology
Steven Charleston has served as the National Director for Native American Ministries in the Episcopal Church, the Bishop of Alaska, President and Dean of Episcopal Divinity School, and currently is Visiting Professor of Native American Theology at the Saint Paul School of Theology at Oklahoma City University.
A citizen of the Choctaw Nation of Oklahoma, Steven comes from a family with a long history of service in the Native American Community. His great-grandfather and grandfather were both ordained pastors who preached in their native language throughout the state.  Following in their footsteps, Steven was ordained at Wakpala, South Dakota, on the Standing Rock Sioux Reservation.
Steven is internationally known as an advocate for the rights of indigenous people, for spiritual renewal and reconciliation, and for environmental justice.
His daily meditations, posted on Facebook, have attracted a following from all over the world, numbering in the thousands. He has created a community across all lines of difference, uniting people in a shared witness to common hope and a faith that is transforming our world.
Sister Joan Chittister OSB
benetvision.org
Joan Chittister is one of the most articulate social analysts and influential religious leaders of our age. For over 30 years she has put her energy into advocating for the critical questions impacting the global community. Courageous, passionate and charged with energy, she is a much-sought after speaker, counselor and clear voice across all religions.
A Benedictine Sister of Erie, PA, Sister Joan is an international lecturer and award-winning author of over 40 books. She is the founder and executive director of Benetvision: a resource and research center for contemporary spirituality located in Erie.
Currently she serves as co-chair of the Global Peace Initiative of Women, a partner organization of the UN, facilitating a worldwide network of women peace builders. Her column "From Where I Stand" in the National Catholic Reporter is regularly reprinted in the Huffington Post, other websites, newsletters and magazines.
Sister Joan has received numerous awards and recognition for her work for justice, peace and equality, especially for women in the Church and in society, including the U.S. Catholic magazine award for Furthering the Cause of Women in the Church as well as 12 honorary degrees from US colleges and universities.
In December 2009 she spoke at the Parliament of World Religions in Melbourne, Australia and previously attended the Fourth UN Conference on Women in Beijing. On Easter Sunday, April 2006, she was a guest panelist on "Meet the Press with Tim Russert." In April 2005, her commentary from Rome on the month-long papal events was aired on CNN, the BBC, and all national US media networks. Sister Joan has appeared with the Dali Lama at the First Emory (University) Summit of Religion, Conflict, and Peacebuilding and at Seeds of Compassion in April 2008.
Nine of her books have received recognition from the Catholic Press Association. Her book, The Liturgical Year, the spiraling adventure of the spiritual life, is part of an eight-volume series organized by Phyllis Tickle.
She has served as president of the Leadership Conference of Women Religious, (an organization of the leaders/superiors of the over 60,000 Catholic religious women in the US), president of the Conference of American Benedictine Prioresses (1974-90), and was prioress of the Benedictine Sisters of Erie for 12 years.
Sister Joan received her masters degree from the University of Notre Dame and her doctorate from Penn State University in Speech Communications Theory. In 1996 she was an invited fellow and research associate at St. Edmund's College, Cambridge University.
She is currently helping to develop a program to enable lay groups to live Benedictine spirituality in a contemporary way.
Virginia Classick
Progressive Christians Uniting
Virginia Coiner Classick is a retired social worker who worked for nearly forty years in the fields of mental health and domestic violence.  She received her B.A. in theology from Valparaiso University and her Masters in Social Work degree from Washington University, St. Louis.  She has served as Vice-president of the Board of Directors of the National Religious Campaign Against Torture, and also served for three terms on the board of Progressive Christians Uniting.
Virginia is an advisor to the Peace and Justice Program Group of the Episcopal Diocese of Los Angeles.  She has been a gun violence prevention activist for twenty years and has been the Chair of the Gun Violence Prevention Task Force at All Saints Church, Pasadena, and President of the San Fernando Valley Chapter of the Brady Campaign to Prevent Gun Violence.  She is very active in the work of ending prolonged solitary confinement in California prisons.  She is a member of the Evangelical Lutheran Church in America and a member of All Saints Episcopal Church, Pasadena.
Rabbi Neil Comess-Daniels
Temple Beth Shir Shalom
Rabbi Neil Comess-Daniels is the heart of Beth Shir Shalom. He brings his passionate expression of Judaism and his strong sense of social justice to the pulpit. He helps us create our Jewish community, facilitates our discovery of our spiritual selves and works with us towards Tikkun Olam – healing the world.
Rabbi Neil's accessibility makes him responsive to our congregants. He uses his singing and musical talents to communicate the riches of our Jewish tradition. Through his contemporary interpretation of ancient and modern texts he enables us to personalize and apply them to our daily lives.
Beth Shir Shalom supports the Rabbi's personal commitment to organizations that deal with interracial and interfaith relations and homelessness issues. He has chaired the Martin Luther King, Jr. Westside Coalition and the Interfaith Holocaust Service. He is a founding member of CLUE (Clergy & Laity United for Economic Justice).
A graduate of UCLA, Rabbi Comess-Daniels was ordained in 1979 at the Hebrew Union College and is often asked to mentor young rabbinic students. He was the founding rabbi of Temple Shir Shalom, one of the two temples that have come together to become Beth Shir Shalom. He recently published "I Miss You" a book of poems, prayers, songs and gentle guidance for adults helping the grieving child. He is married and has two children.
Rabbi Neil expresses his spirituality in many ways, especially through music. Besides the liturgical settings he creates for Jewish prayer, he also composes for all peoples and spiritualities. His recent releases include an album for children titled "On This Day and All the Time" (available at http://www.neilsongs.com), and two pieces appear on the album "We'll Paint You a Rainbow" benefitting Save the Children and HEARTbeats Foundation (available at http://www.HEARTbeatsforchildren.com
Betty Cooney
So. Cal. Conference of Seventh-day Adventists
Since 2000, Betty Cooney has been serving as the Communication Director, Health-Projects Coordinator and the Southern California Conference representative for ASI, an organization of Adventist business owners. She is also a member of the Interreligious Council of Southern California and of the Christian Muslim Consultative Group in Los Angeles.
While in New York, she served as communication director of the Greater New York Conference of Seventh-day Adventists. She represented the Adventist church on the Electronic Media Committee of the National Council of Churches and on Religion in American Life and was a member of the Religion Communicators Council.
From 1997-1998, she she served as associate director and communication director for the NET '98 Bible satellite series, broadcasting worldwide in 40 languages and, in 1999, as satellite coordinator for a similar series, broadcasting internationally from New York City.
She has a married son, daughter-in-law and two grandchildren living in the Los Angeles area; and a daughter, son-in-law and granddaughter living in Seattle.
Betty is a graduate of the church's Atlantic Union College in Massachusetts, with a major in English and a minor in German. Hiking, Times crossword puzzles, people and developing special projects are particular interests for her.
She has served in communication/public relations for the Seventh-day Adventist church for more than 30 years. Because Seventh-day Adventists strongly believe in freedom of religion for all peoples, she has been active in promoting the church's religious liberty events.
Sura Das
International Society for Krishna Consciousness
Sura Das has been working with Interfaith and representing the International Society for Krishna Consciousness for the last 12 years. He is currently the V.P. of the Culver City Interfaith, the V.P. of the Interreligious Council of Southern California, a part of the Hindu-Episcopal Dialogues, and involved with the local Parliament of Religion. He is one of the head Priests for ISKCON and works in Management for the ISKCON Publishing House the Bhaktivedanta Book Trust.
In 1999 he started the Temple Bhajan Band and they have been playing kirtan music and mantra chanting at Yoga Studios, Churches, Temples, Mosques and Festivals across America. The purpose of that group is to introduce chanting music from the ancient Vedic tradition to the society at large.
Sura joined ISKCON in 1973 and has served as Temple President for 9 years in Missourri and International President of the Publishing House for 7 years in Los Angeles. He continues to be feverishly involved with Interfaith Dialogue and programs to promote the cultural sharing of our traditions.
Randolph Dobbs
Spiritual Assembly of the Baháís of Los Angeles
Randolph Dobbs was born in Oakland, California, and raised in Salinas near Monterey where he attended Hartnell College. In the mid-90′s, he was elected to the Spiritual Assembly of the Baháís of Los Angeles and serves as its full-time Secretary.
Mr. Dobbs also serves on the Regional Baháí Council of the State of California, an administrative position responsible for Baháí development in the region.  He has contributed articles on religious matters to Beliefnet.com, Iranian.com, Examiner.com and other websites.
Mr. Dobbs is very active in the interfaith community and serves on the Executive Board of the Inter-Religious Council of Southern California, as a Religious Director in the Office of Religious Life at USC and as a member of the Board of Directors for the University Religious Conference at UCLA.
Dr. Diana Eck
Harvard University Professor
Dr. Diana L. Eck is Professor of Comparative Religion and Indian Studies and Frederic Wertham Professor of Law and Psychiatry in Society at Harvard University. She serves on the Committee on the Study of Religion in the Faculty of Arts and Sciences. She is also a member of the Department of Sanskrit and Indian Studies, a member of the Faculty of Divinity, and Master of Lowell House, one of Harvard's twelve undergraduate residential Houses. She received her B.A from Smith College (1967) in Religion, her M.A. from the School of Oriental and African Studies, University of London (1968) in South Asian History, and her Ph.D. from Harvard University (1976) in the Comparative Study of Religion.
Diana Eck's book, Encountering God: A Spiritual Journey from Bozeman to Banaras (Beacon Press, 1993), studies the question of religious difference in the context of Christian theology and the comparative study of religion. It addresses issues of Christian faith in a world of many faiths and, more broadly, the issues of religious diversity that challenge people of every faith. Encountering God won the 1994 Melcher Book Award of the Unitarian Universalist Association and the 1995 Louisville Grawemeyer Book Award in Religion, given for work that reflects a significant breakthrough in our understanding of religion.
Since 1991, Diana Eck has been heading a research team at Harvard University to explore the new religious diversity of the United States and its meaning for the American pluralist experiment. The Pluralism Project, funded by the Lilly Endowment, the Pew Charitable Trusts, the Ford Foundation, and the Rockefeller Foundation has been documenting the growing presence of the Muslim, Buddhist, Hindu, Pagan, Sikh, Jain, and Zoroastrian communities in the U.S. This research project has involved students and professors at Harvard and in a dozen affiliate colleges and universities in research on America's new religious landscape.
In 1996, Diana L. Eck was appointed to a State Department Advisory Committee on Religious Freedom Abroad, a twenty-member commission charged with advising the Secretary of State on enhancing and protecting religious freedom in the overall context of human rights. In 1998, Eck received the National Humanities Medal from President Clinton and the National Endowment for the Humanities for her work on American religious pluralism. In 2002, she received the American Academy of Religion Martin Marty Award for the Public Understanding of Religion. In 2003, she received the Governor's Humanities Award from the Montana Council for the Humanities in her home state of Montana. In 2005-06 Diana Eck served as President of the American Academy of Religion.
Bishop Guy Erwin
Southwest California Synod, Evangelical Lutheran Church in America (ELCA)
Bishop Guy Erwin earned a doctorate and two master's degrees at Yale University and his bachelor's degree at Harvard University. He engaged in seminary studies at Yale Divinity School and the universities of Tübingen and Leipzig in Germany.
Most recently, he was the Gerhard and Olga Belgum Professor of Lutheran Confessional Theology at California Lutheran University in Thousand Oaks, but also served as part-time interim pastor of Faith Lutheran Church in Canoga Park, California. He serves as the ELCA representative to the Faith and Order Commission of the World Council of Churches since 2004.
Ordained in May 2011, Erwin is the ELCA's first synod bishop who is gay and partnered. Married to Rob Flynn, a member of the ELCA, Bishop Erwin lives in Los Angeles. Bishop Erwin is part Osage Indian and is active in the Osage Nation of Oklahoma.
Erwin also served as interim pastor for two ELCA congregations in California, and as minister for worship and education at St. Matthew's Lutheran Church in North Hollywood, California.
Prior to coming to California in 2000, he was lecturer in church history and historical theology at Yale Divinity School from 1993 to 1999. He served as parish associate at Emmanuel Lutheran Church in New Haven, Connecticut from 1986 to 2000. Erwin has also served on a variety of boards and committees for ELCA-related institutions and other non-profit agencies.
Dr. Maher Hathout 1936 - 2015
Co-Founder of Muslim Public Affairs Council
In Memorium: Dr. Maher Hathout was a leading spokesperson for the American Muslim community, a retired physician best known for his tireless commitment to public service. He was an international figure who was highly regarded as a positive voice of Islam, offering a unique and valuable perspective on national and international issues involving Muslims.
Among the numerous offices he held, Dr. Hathout was the Senior Advisor for the Muslim Public Affairs Council (MPAC) . He was a Charter Member of the Pacific Council on International Policy, the western partner of the Council on Foreign Relations, and sat on the Board of Directors of the Interfaith Alliance.
Dr. Hathout was  invited to Capitol Hill and the State Department several times to address a variety of topics such as "Islam and U.S. Policy," "Islamic Democracy," "Emerging Trends in Islamic Movements," and "the Future of the Middle East." He traveled to Australia, Egypt, Kuwait, Malaysia, Pakistan, and South Africa to lecture on Islam and Muslims. Dr. Hathout wrote extensively on Islam, human rights, democracy, Middle East politics, and Bosnia. His articles and interviews appeared in such prominent newspapers as The Los Angeles Times, The New York Times, The Wall Street Journal and The Christian Science Monitor. He appeared frequently on national television and radio talk shows.
Jennifer Jessum
Flying Limbs Inc., Productions
Jennifer Jessum, M.F.A., is the Founder and Artistic Director of Flying Limbs Inc., Productions. An award-winning director, choreographer, producer, and cinematographer, Jennifer holds a Master of Fine Arts degree, in Film Production, from USC School of Cinematic Arts, and a Master of Fine Arts degree, in Dance, from New York University's Tisch School of the Arts. She brings her fine arts aesthetic, long history in the professional dance and theater world, and musical training to narrative and documentary films, commercials, music videos, live events, and theater. Her work has been commissioned and presented throughout the United States and abroad.
Her two award-winning feature documentaries, Holy Man: The USA vs. Douglas White, narrated by Martin Sheen, andFinding God in the City of Angels, have both received critical acclaim. Commissions include: the Ford Foundation with Claremont Graduate University, the Guibord Center: Religion Inside Out, Claremont Lincoln University, Housing Works, the Sri Sathya Sai Alumni Association, the national T.V. commercial In The Spirit of Women, The Off Broadway musical It Must Be Love, City University of New York Queens College Dance Department, The Company at Beverly Hills High School, Between the Bones Dance Company, and the Manchester Dance Festival. She was a founding member of the Off Center Dance Collective and has performed with choreographers across the country including: Elizabeth Streb, Bebe Miller, Robert Battle, Hannah Khan, Stacey McKenzie, Maureen Breeze and Maedée Duprès. Teaching credits include: Princeton University, New York University, City University of New York Queens College, and the Pacific Northwest Ballet.
Jacquie Singh Kaur
Khalsa Peace Corps
Jacquie's sense of spirituality and community service began with her Protestant upbringing in the Ebenezer United Church of Christ, in western New York, where her father led an adult Sunday School class, and she and her sister sang in the church choir. After moving to Los Angeles in 1968, she and her family continued their worship at the Woodland Hills Community Church. That same year she joined a local Job's Daughters bethel, and during her high school years, Jacquie earned a leadership role in this philanthropic organization for young women. In college, world religions captured her curiosity in undergraduate elective choices. By this time, her experiences told her that there is a wonderful God with whom she could have a personal relationship. How that personal relationship would manifest was still a mystery.
Fast forward a few decades, during which time there was an early marriage and divorce, and she raised her two children while making a career in Management Information Systems. She is glad she had a personal relationship with God during these years, because there was much less time for Sunday worship than she would have preferred. But it turned out, that was all about to change.
In 1994 Jacquie met, through her career, Ravinder (Ravi) Singh, an India-born Sikh. After two years, they married, and in another two years, they were blessed with a son. Along the way they navigated the challenges of entrepreneurship in several small but successful businesses. It was shared values and honest business ethics that brought them together, and before long, they both realized that they had a very strong desire to do some serious giving back as a way of giving thanks, and rekindling their spirituality.
After a period of attending Sunday services in each of the faiths Jacquie and Ravi were born into, the family of three decided that the best fit for their beliefs was the Sikh faith. The choice for Jacquie was an easy one, because she never felt she had to give up anything she already believed in, from her Christian upbringing. The biggest impression the Sikh faith made on Jacquie was the weekly practice of feeding the entire congregation a community meal after the Sunday service. It resonated with how she wanted to manifest her personal relationship with God.
Today, Jacquie and Ravi are the inspired founders of Khalsa Peace Corps. Khalsa Peace Corps is a non-profit public charity whose primary missions are to provide daily free vegetarian meals to those in need, as well as providing meals and security services for disaster relief and humanitarian aid projects around the world. The energy for Jacquie's outreach is fueled by her desire to translate her devotion to God into daily deeds.
Nirinjan Singh Khalsa
California Sikh Council
Nirinjan Singh Khalsa has publicly represented the Sikh Community for more than 30 years. He is the executive director of the California Sikh Council and a cultural intelligence educator and advisor to the Department of Justice, Department of Homeland Security, Los Angeles and Orange County Sheriffs Departments, and many other public and private organizations. He also serves as a commissioner for the City of Los Angeles Human Relations Commission, is former Chair of the LAPD religious forum, and sits on the steering committee of the Los Angeles Sheriffs Clergy Council.
Ravinder Singh Khalsa
Khalsa Peace Corps
Ravi and his wife were inspired by the tradition of langar (free community meal service) in the Sikh faith, the purpose of which is to share and serve all with humility, and in the spirit of equality. They have established a foundation called Khalsa Peace Corps, whose prime mission is to serve the creator by serving his creation. Spirituality in action is their motto. It is their belief that the true and peaceful consciousness achieved through daily meditation is incomplete if not transformed into action.
Khalsa Peace Corps has a program called Share A Meal, that serves free daily vegetarian meals in a program similar to Meals on Wheels. It is their dream that, one day, Khalsa Peace Corps will be the 'Red Cross and Salvation Army' of the Sikh faith.
Born into the Sikh faith, Ravi's spiritual journey did not start until he was in his early 20's, when he was swept up in the 1984 anti-Sikh riots in New Delhi . The riots started his first introspection of his faith. In 1987 the upheaval of the political climate and the corrupt bureaucracy frustrated him to pursue his career in the U.S. by enrolling as a graduate student at USC's School of Architecture. Here he was inspired by meeting some American Sikhs who had taken on his faith by choice rather than being born into it as he had been. However, the reality of life had some more lessons in store for him.
In spite of a Master's Degree from USC, the identity of his faith, a turban, kept him from finding a job in L.A. Financially broke, his friend arranged a job for him in Boston. While on his way, penniless and in debt, he was told that if he wanted a 'real field job' he would have to cut his hair and remove his turban.
Under those trying circumstances Ravi did what he had to and dived into the worldly world to pursue his career, until he could be true to his spiritual identity again. While busy in his career, God blessed him with an American wife, Jacquie, and together they had a son Justin. In 2007, it was his new family's curiosity about his faith that triggered a rebirth of Ravi's personal connection to what it meant to him to be a Sikh. By this time he had his own business and investments, and thus didn't need to please anyone for a job.
Rev. Dr. Jeffrey Kuan
Claremont School of Theology
The Rev. Dr. Kah-Jin Jeffrey Kuan is the 7th President and Professor of Hebrew Bible at Claremont School of Theology, beginning his tenure on July 1st, 2013. Before coming to CST, he was Dean and Professor of Hebrew Bible of the Theological School at Drew University from 2011 to 2013. He earned his Ph.D. in Old Testament studies at Emory University. Dr. Kuan's research and teaching interests include ancient Israelite and Near Eastern history, Asian and Asian American hermeneutics, the Book of Job, as well as approaches to biblical instruction for the churches.
Dr. Kuan previously served on the faculties of the Pacific School of Religion and the Graduate Theological Union in Berkeley, California from 1991 to 2010. He also served as Old Testament Editor for the multi-volume New Interpreter's Dictionary of the Bible from 2006 to 2009. He was a member of the Council of the Society of Biblical Literature from 2007 to 2012.
Dr. Kuan began his career serving as an associate pastor from 1980 to 1983 in Malaysia. In 2002, he became an ordained elder and full member of the California-Nevada Annual Conference of The United Methodist Church. He was the chair of his annual conference Commission on Religion and Race from 2006 to 2010. He is a two-time delegate to the General and Jurisdictional Conferences, in 2004 and 2012.  He served as a director of the General Board of Higher Education and Ministry from 2004 to 2012, and as the Vice President of the board and chair of the Division of Higher Education from 2008 to 2012. He currently serves on the University Senate of The United Methodist Church and chairs the Commission on Theological Education.
As a theological educator, Rev. Kuan is a strong proponent of religious pluralism and passionately committed to justice issues in the global and local contexts.
As a biblical scholar, Dr. Kuan has long been a visible advocate for LGBT equality in churches and society. Beginning in the early 1990s, he has been teaching against the misuse of biblical texts towards lesbian and gay Christians. He served as an expert witness both in the investigation of the Sacramento 68, a group of United Methodist clergy, who co-officiated the holy union of a lesbian couple, and in the church trial of a lesbian clergy in Seattle. He has marched and spoken out publicly in rallies and press conferences, as an Asian Pacific Islander clergy in support of LGBT equality and marriage. He was honored by Asian & Pacific Islander Family Pride for "loving and supporting LGBT members despite sometimes strong social criticism and disapproval" in 2009. In 2004, the Reconciling Ministries of the California-Nevada Annual Conference named him the winner of the Turtle Award for "sticking his neck out" for the LGBTQ community. In 2011, the Conference Commission on Religion and Race of the California-Nevada Annual Conference presented him with the Melvin G. Talbert Award for Racial Justice.
Edina Lekovic
Muslim Public Affairs Council
As the Muslim Public Affairs Council (MPAC's) Director of Policy & Programs, Edina Lekovic oversees strategic initiatives in government, media and Hollywood engagement as well as leadership development. She is a spokeswoman for the American Muslim community, and appears regularly on CNN, MSNBC, as well as several leading newspapers, including the Wall Street Journal, Washington Post, Associated Press, and Los Angeles Times.
Edina is also the co-founder and chair of NewGround: A Muslim-Jewish Partnership for Changeand Elev8, an arts-based youth leadership program. She has an M.A. in Communication from Pepperdine University and a B.A. in American Literature & Culture from UCLA. In 2009 she was named one of the 500 most influential Muslims in the world by the Royal Islamic Strategic Studies Centre.
Venerable Mankuang
Fo Guang Shan Hsi Lai Temple
Born in Taiwan in 1958, she earned a Bachelor  of Arts Degree at Queens College, CUCY in New York.
Ven. Mankuang was ordained as a Buddhist Nun in 1988 at Hsi Lai Temple, Hacienda Heights, CA. She taught Buddhist Art and History of Indian and Chinese Buddhism in Buddhist College in Fo Guang Shan, Kaohsiung, Taiwan for 6 years. She also has been serving as Editor-in-chief of The Awakening and Universal Gate Magazines for 15 years.
Ven. Mankuang served as the Abbess of the Boston branch temple for 7 years (2004 -2011) in Cambridge, MA, then spent two years in the Meditation Training Program (2011 – 2012) in Fo Guang  Shan, Kaohsiung, Taiwan followed by two years in the Buddha Memorial Center (2012 – 2014), also in Kaohsiung, Taiwan.
Beginning in October of 2014 she has been serving as the Director of Hsi Lai Temple, Hacienda Heights.
Dr. Cecil "Chip" Murray Rel. D.
Professor, Senior Research Fellow at the Center for Religion, USC
Dr. Murray's drive and passion to serve was evident early in his life. As he matured, he served 10 years of active duty on flying status with the United States Air Force as a Jet Radar Intercept Officer (Air Defense Command), and a navigator (Air Transport Command). He was decorated with the Soldier's Medal of Valor in 1958 following an aircraft explosion in his two-seated fighter. He retired as a reserve Major with the United States Air Force.
Dr. Murray is a native Floridian with an undergraduate degree from Florida A&M University. He received his Doctorate in Religion from The School of Theology at Claremont and Doctor of Humane Letters from Hebrew Union College, May 14, 2007. He has lectured and been adjunct professor of Iliff University, Seattle University, School of Theology Claremont, Fuller Seminary, and Northwest Theological Seminary. He has been featured in Time Magazine, Ebony Magazine, CNN, Network News, religious periodicals, The Los Angeles Times, Los Angeles 900, and other print and television media.
Rev. Murray retired in November 2004 as the senior minister at First AME Church, Los Angeles. Dr. Murray currently serves as Professor, Senior Research Fellow at the Center for Religion, University of Southern California and holds the Tanzy Chair of Christian Ethics, University of Southern California.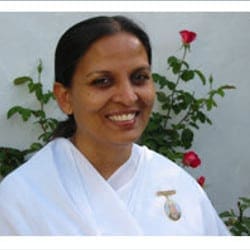 BK Sister Gita Patel
Brahma Kumaris World Spiritual Organization
Sister Gita is fortunate to have the blend of both cultures – the East and West! She was born in Tanzania, East Africa, attained Bachelors in India and worked in London (England). She has lived in various parts of the world and travels regularly to India.
Sister Gita was exposed to spiritual truths from an early age; she had found her calling and decided to focus on what mattered most in life– the development of her soul journey. For the past 37 years, Sister Gita has been studying the gentle art of Raja Yoga Meditation taught by Brahma Kumaris World Spiritual University. Being the lead coordinator of Brahma Kumaris Meditation Center in Los Angeles, California; she travels extensively to promote the work of the university.
She continues to promote a peaceful, natural and satvic vegetarian lifestyle. Many of Sister Gita's thoughts are inspired by the teachings of Brahma Kumaris.
Rajshree Patel
Art of Living Foundation
Rajshree Patel is one of the most influential teachers of our time in the field of personal and spiritual development.
One of the first instructors of the Art of Living Foundation, Rajshree has traveled extensively for the past 25 years. She has left a lasting impression on hundreds of thousands of people worldwide with her messages about faith, human values, purpose, fulfillment and the art of living.
She popularized the Art of Living Course and Sudarshan Kriya in more than 35 countries through her sold-out seminars, trainings, lectures and coaching programs. A trainer of trainers, she has created hundreds of instructors for Art of Living across the globe.
Rajshree is known not only for being a riveting and inspirational speaker, but also for helping her audiences make instant and profound shifts. She inspires faith and devotion in people from all walks of life. A leader of thousands of interfaith gatherings, she enlivens a renewed trust in the spirit of one's own tradition while awakening a deeper understanding of people of other faiths.
She brings forth Eastern techniques and Advaita (Sanskrit for "non-dual") with humor, simplicity and a contemporary flare.
Prior to joining the Art of Living Foundation, Rajshree worked as a prosecutor for the federal government and the Los Angeles district attorney's office. Currently, she is the executive director of Art of Living in Los Angeles and South America.
Dr. Joseph Prabhu
Professor of Philosophy and Religion at California State University, Los Angeles
Joseph Prabhu is Professor of Philosophy and Religion at California State University, Los Angeles (CSULA) He is active as both a scholar and a peace activist. He has edited, The Intercultural Challenge of Raimon Panikkar (Orbis Books, 1996 ) and co-edited the two-volume Indian Ethics: Classical Traditions and Contemporary Challenges (Ashgate Publishing Co, 2007 and 2015 Oxford University Press, India). He has three books in process, "Liberating Gandhi: Community, Empire and a Culture of Peace," due out in 2016, and "Hegel, India and the Dark Face of Modernity," and "Human Rights in Cross-Cultural Perspective"due out in 2017. He has been a Senior Fellow of the Center for the Study of World Religions at Harvard University and of the Martin Marty Center at the University of Chicago and a Visiting Professor there. He has also been co-editor of Re-Vision from 1995-2003 and a contributing editor of Zygon. He was the past President of the international Society for Asian and Comparative Philosophy, 2008-2010, and the Program Chair for the Melbourne Parliament of the World's Religions, 2009. Among his many awards are the Outstanding Professor Award of CSULA for 2004-2005 and the Lifetime Achievement Award from Soka Gakkai, USA and a Commendation from the Southern California Committee of the Parliament of the World's Religions.
He served on the Board of Trustees and the Executive Committee of the Council of a Parliament of the World's Religions from 2005-2011. He was the Program Chair for the 2009 Melbourne Parliament. He serves as well on the Advisory Board of the Toda Institute for Peace Research associated with Soka Gakkai International. He is also the Co-Chair of the Southern California Committee of a Parliament of the World's Religions (SCCPWR), and on the Special Advisory Committee of the American Academy of Religions. In addition, he serves on a panel of experts advising the UN High Commission for Human Rights and the International Security Forum based in Geneva.
He has lectured and taught at more than fifty universities either as visiting professor or as guest lecturer in Asia, Africa, Australia, Europe and the United States. In Michaelmas Term 2015, he was a Visiting Professor at Oxford University.
Narayan Romano
Ananda Los Angeles
Together with his wife Dharmadevi, Narayan serves as a Spiritual Director of Ananda Los Angeles, one of nine Ananda communities worldwide dedicated to the teachings of the great yogi-saint, Paramhansa Yogananda. Yogananda brought the teachings of yoga and meditation to millions when he arrived in the US from India in 1920. In 1925 he made his home in Los Angeles, where he lived for the remaining 27 years of his life.
Narayan discovered Autobiography of a Yogi as a business man in NYC. It's message of hope thrilled and inspired him to learn kriya yoga and explore spiritual community. During his journey of Self-realization he met Yogananda's close, direct disciple, Nayaswami Kriyananda. Nayaswami Kriyananda is the founder of the Ananda communities, closely following Yogananda's vision of what he called "world brotherhood colonies."
An ordained minister, Narayan has also served at Ananda as a meditation teacher, yoga instructor, and publishing manager. He also co-founded Ananda Virtual Community–an interactive, online community with classes on yoga, meditation, and spiritual living. His interests include making ravioli, playing soccer, and exploring the divine grace and wonder of rudraksha beads.
Elder Doska Ross
Presbyterian Synod of Southern California and Hawaii
Doska Ross is an ordained Ruling Elder in the Presbyterian Church (U.S.A.) currently serving as the Stated Clerk and Executive of the Synod of Southern California and Hawaii, which includes about 265 churches and 60,000 members.
Trained as a teacher and working in finance and organization, she moved to Southern California in 2011 after working ten years in the Presbyterian Church national offices in Louisville, Kentucky. She lived previously in Cleveland, Merced CA, Detroit, Philadelphia, and spent most of her youth in Findlay, Ohio and Guatemala. She is a graduate of Miami University in Ohio and has an MBA from California State, Stanislaus.
Doska has two children, four grandchildren, three cats and enjoys genealogy, quilting, reading, and visiting with family in Oakland and the Anza Borrego State Park area.
Swami Sarvadevananda
Vedanta Society of Southern California
Swami Sarvadevananda is a monk of the world-wide Ramakrishna Order of India, a monastic organization dedicated to the teaching of Vedanta, and the worship of God in humanity.
Vedanta is the ancient philosophy of India from which many schools of Hinduism have evolved. Vedanta teaches that our true nature is divine and that this Truth may be realized directly through practices such as meditation, worship, self-inquiry, and serving God in humanity. Vedanta respects all religions as paths leading to the same truth.
Swami works to promote this message of harmony through spiritual ministry and social service. He joined the monastic order in 1965, and completed his monastic training while serving in various capacities, including working in a refugee camp during the Bangladesh war. He spent two decades at Saradapitha, a major educational and technical training institution near Kolkata, imparting Vedantic spiritual values as part of the high school and University level curriculum.
Swami became the head of the Ramakrishna Mission at Sikra, a center in West Bengal, India, in 1988. There he initiated literacy and health programs for hundreds of underprivileged villagers and performed relief and rehabilitation work for the homeless.
In 1993, Swami Sarvadevananda was posted to the Vedanta Society of Southern California, Hollywood, as minister. In addition to his regular schedule of lectures and classes, he addresses schools and colleges throughout Southern California. Swami continues to promote the message of harmony and respect for all traditions through participation in interfaith dialogue. He represents the Vedanta Society as a delegate on the Inter-Religious Council of Southern California and the Hindu-Catholic Dialogue of Los Angeles. He also travels widely, promoting the Vedantic way of life and encouraging the formation of new Vedanta centers.
In 1993, Swami Sarvadevananda was posted to Hollywood, where he serves the Vedanta Society of Southern California as minister. In addition to leading a regular schedule of classes, he addresses schools and colleges throughout Southern California. Swami continues to promote the message of harmony and respect for all traditions through participation in interfaith dialogue. He represents the Vedanta Society as a delegate on the inter-religious Council of Southern California and the Hindu-Catholic Dialogue of Los Angeles.
Suhag Shukla Esq.
Hindu American Foundation
Suhag Shukla, Esq., Managing Director and Legal Counsel, is a co-founder of the Hindu American Foundation (HAF). She holds a BA in Religion and JD from the University of Florida. As Managing Director, Ms. Shukla builds strategic inter and intrafaith relations. As Legal Counsel, Ms. Shukla provides analysis on key issues including the separation of church and state, equal protection, religious discrimination and immigration reform. She also focuses on improving the public portrayal of Hinduism and its presentation in public school textbooks.
Ms. Shukla is actively involved with Chinmaya Mission and serves on the Board of the Nirvana Center, a Bhutanese resettlement center, as well as the YWCA of Minneapolis. She also serves on the Council on Foreign Relations' Religious Advisory Committee.
Rabbi Suzanne Singer
Temple Beth El, Riverside CA
Rabbi Suzanne Singer has served at Temple Beth El of Riverside, California as Rabbi and Educator since February of 2008. Previously, she served for two and a half years as a rabbi at Temple Sinai of Oakland, California. She has been actively engaged in social justice work, having served as a member of the Inland Congregations United for Change (ICUC) Clergy Caucus and as a Commissioner for the City of Riverside's Human Relations Commission.  Additionally, Rabbi Singer launched two social justice conferences, the first in the Bay Area in November, 2005, the second in Los Angeles in November, 2007.
From 2006 to 2008, Rabbi Singer served both as Director of the Introduction to Judaism Program for the Pacific Southwest Council of the Union for Reform Judaism, and as Coordinator of a leadership initiative at the Los Angeles campus of Hebrew Union College (HUC).
She grew up in New York City and attended the Lycée Français de New York from elementary through high school.  She holds three Masters Degrees: a Masters of Arts in Hebrew Letters and a Masters of Arts in Judaic Studies from HUC; and a Masters in Journalism from the University of California, Berkeley, where she also earned a Bachelor's Degree in Comparative Literature. Prior to attending HUC, Rabbi Singer spent twenty years as a television producer and programming executive, primarily for national public television (PBS) and primarily in news and public affairs.  As Executive Producer of a national documentary series, POV, she won two national Emmy awards.  She also co-created and produced a national preschool series, The Puzzle Place, designed to help children respect and appreciate diversity.  Rabbi Singer is married to Jordan Lund, an actor.  She is also the aunt of seven nieces and nephews with whom she is very close.
Rt. Rev Alexei Smith
Roman Catholic Archdiocese of Los Angeles
Rt. Rev. Alexei Smith was born and raised in the Hyde Park area of Los Angeles, CA, and attended local Catholic Elementary and Secondary Schools. His undergraduate studies at the University of Southern California were in the field of International Relations. Father Alexei worked for several years in private industry prior to his entering Holy Cross Greek Orthodox School of Theology in Boston, MA, in 1983. Awarded a Master of Divinity Degree, with High Distinction, in 1987, he was ordained a Greek Catholic Priest of the Eparchy of Newton, MA, that same year, and assigned as Pastor of Saint Andrew Russian Greek Catholic Church in El Segundo, CA, and also Administrator of Saint Paul Melkite Greek Catholic Mission in the same city.
Father Alexei served as an elected member of the Council of Priests of the Archdiocese of Los Angeles for six years, serving as Vice President of the Council and Chair of the Priestly Life and Ministry Committee for the last two years of his service on the Council. He is currently a member of the Spirituality Commission of the Archdiocese, and has been invested as a Knight Commander of the Equestrian Order of the Holy Sepulchre of Jerusalem.
In November of 2000, Cardinal Roger Mahony appointed Father Alexei to a five year term as Ecumenical and Interreligious Officer of the Archdiocese, and reappointed him to a second five year term in July 2006. Three years ago Father Alexei was appointed by the President of CADEIO as its Liaison to Christian Churches Together, where he currently serves on the Criteria for Membership Committee, as well as the Development of Regional Network's Taskforce.
Father Alexei served as president of the Interreligious Council of Southern California for five years and is the recipient of numerous commendations and awards: in 2007 he was awarded the prestigious Religious Leadership Award of the Valley Interfaith Council.
Father Alexei taught a course entitled "Interfaith Dialogue Since Vatican II" at Mount Saint Mary's College, and most recently a course entitled "Current Trends in Ecumenical and Interreligious Thought" as part of the International Institute of Tribunal Studies.
Bishop Mary Ann Swenson
Los Angeles Area United Methodist Church
Born in Arkansas and raised in Jackson, Mississippi, Mary Ann Swenson is a lifelong United Methodist and a committed progressive Christian. From the childhood moment when she began asking why many of the Black people she saw in Jackson were poor—until as Bishop she called for holy conversation on race, gender, LGBT, immigration, and peacemaking issues—Mary Ann Swenson has taken a conscious stand for justice and inclusive community.
Bishop Swenson received her bachelor's degree from Millsaps College in Jackson and her Doctor of Ministry Degree from the School of Theology at Claremont, Claremont (now known as Claremont School of Theology). She was ordained a Deacon and then an Elder in the United Methodist Church (UMC) in 1973 and 1976 respectively. Prior to her election to the episcopacy in 1992, she served UM churches in California and Washington. She also served as District Superintendent of the Puget Sound District, Pacific Northwest Conference.
After her election as Bishop, she served as Resident Bishop of the Denver Area of the UMC from 1992-2000. In 2000 she was assigned as Resident Bishop of the Los Angeles Area of the UMC.
Bishop Swenson has emerged as an outspoken leader in the church on inclusiveness and on issues of violence. The Matthew Shepard slaying and the Columbine High School shootings in Littleton, Colorado occurred in her episcopal area. She was one of 15 United Methodist Bishops who signed a statement in 1996 expressing pain regarding the denomination's proscriptions against gay and lesbians within the church and ministry. In the fall of 1999 she was featured in the PBS "Religion and Ethics News Weekly."
Bishop Swenson currently serves as President of the General Commission of Christian Unity and Interreligious Concerns for the United Methodist denomination. She participates regularly in the Los Angeles Council of Religious Leaders and has been actively involved in the events of Clergy and Laity United for Economic Justice (CLUE). She has been featured on Hugh Downs' "Heroes of Hope" series.
Swenson lives in Pasadena with her husband, Jeff Swenson. They are avid cyclists, having completed a bike trip across the United States. The Swensons are also public transportation advocates. Mary Ann commutes daily on the public bus system to her office.
Chaplain Brenda Threatt (CPT)
California State Military Reserve
Chaplain Brenda (B.J.) Threatt is a native of Los Angeles CA. She graduated from Los Angeles High School, California State University (BA) and San Francisco Theological Seminary (M.Div). She is an ordained elder in the African Methodist Episcopal Church. She was mentored by and employed by Rev. Dr. Cecil L. "Chip" Murray at First AME Church and now serves in ministry at Bryant Temple AME Church.
Chaplain Threatt has worked for the City of Los Angeles as the South Los Angeles Director and Veterans Outreach Coordinator for Mayor Antonio Villaraigosa and is well known for her community organizational skills. She serves as a military chaplain to the Southern Regional Command at Los Alamitos Joint Forces Training Base.
She has been an inspirational speaker to veteran groups, women veterans, civilian and interfaith organizations.
Jihad Turk
Bayan Claremont Islamic Graduate School
Jihad Turk is the founding president of Bayan Claremont, an Islamic graduate school in Southern California, and a well-respected leader and public speaker with a national profile. Prior to founding Bayan, Jihad served for many years as the Religious Director of the Islamic Center of Southern California, the oldest and largest mosque in the Los Angeles area.
Having been born to a Palestinian Muslim father and an American Christian mother, Jihad spent his college years traveling the Muslim world and exploring his roots in the Islamic tradition. He spent time in both the Islamic University of Medina where he studied Arabic and Islamic Studies and in Iran where he studied Farsi at the University of Tehran and in Qum. He completed his undergraduate study at the University of California, Berkeley, where he received his bachelor's degree in History and Arabic. Jihad went on to complete his Master's degree at the University of Texas, Austin, in Arabic and Islamic law and jurisprudence.
His field of research focuses on Islamic Law with an emphasis on usul al-fiqh, or jurisprudence, as well as theology. His current interests also include identity formation in the American Muslim community, interfaith relations, Islamic reform movements, and community leadership and development with a focus on youth.