The Spiritual and Historical Roots of the Nonviolence Movement
Sunday, December 20, 2020
The Guibord Center – Religion Inside Out brought Los Angeles faith leaders and community leaders together online following the 2020 election to ground us in the power of our values. From there, we went on to address the deep concerns for the most marginalized and vulnerable in the city.
A Leading Edge Interactive Online Event
October 4th, 2020
In a nation that struggles with conversations about religion, race, identity and privilege, interfaith multiracial families offer unique perspectives and face special challenges.
Bringing together people with rich spiritual backgrounds and diverse perspectives for online storytelling and guided conversation. This virtual collaboration serves as a model of spiritual and interreligious engagement and mutual enrichment that brings together our communities in faith and hope for a better world. 
Returning in January 2021 – Watch for Information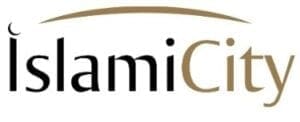 Presented by The Guibord Center in heartfelt collaboration with Islamicity
The Mandala of Compassion
Rev. Dr. Gwynne Guibord brought us many treasures through The Guibord Center. None was more compelling than the chance to experience the Mandala of Compassion, created by the monks of Drepung Loseling Monastery.
Please take a moment to find healing and peace in this gift as we remember Gwynne during Interfaith Awareness Week and honor the anniversary of her death.