Rev. Dr. Gwynne Guibord brought us many treasures through The Guibord Center. None was more compelling than the chance to experience the Mandala of Compassion, created by the monks of Drepung Loseling Monastery.
.
Please take a moment to find healing and peace in this gift as we remember Gwynne during Interfaith Awareness Week and honor the anniversary of her death.
Saturday, August 15th –  10:00 am PDT
Online via Zoom
An indepth interview with author Anne Benvenuti
Bringing together people with rich spiritual backgrounds and diverse perspectives for online storytelling and guided conversation. This virtual collaboration serves as a model of spiritual and interreligious engagement and mutual enrichment that brings together our communities in faith and hope for a better world. 
Fourth Wednesday of the Month     4:00 – 6:00 PM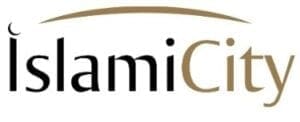 Presented by The Guibord Center in heartfelt collaboration with Islamicity
We All Share One Heart
Every Life is Sacred
Black Lives Matter
A Signature Event from The Guibord Center
Presented by Luc Ferier of the Forgotten Heroes 14-19 Foundation